One of the things beer aficionados love is the change in seasons. Now that it's October, we're putting away our shandies and pilsners in favor of the heartier beers of autumn. Craft fall selections abound—and it's not all pumpkin varieties! Some of the creative offerings we've seen include seasonal "harvest ales," porters, brown ales, and even an autumn shandy.
Here is a sampling of what we've been tasting this fall and what we're pairing it with from our Butcher Shop.
Pumpkin Ale, Blue Point Brewing Company
Patchogue, NY

This brew is everything you expect and love in a classic pumpkin ale. It has a medium-light body with nice balance and prominent flavors of clove with just a hint of cinnamon. Because of its lighter body, it is very drinkable and pairs well with a hearty, casual meal. We'd enjoy this alongside a really thick and juicy burger cooked to medium rare and topped with a well-aged English or Welsh cheddar and grilled or caramelized onions. Don't forget some rustic potato wedges dressed in garlic and parsley.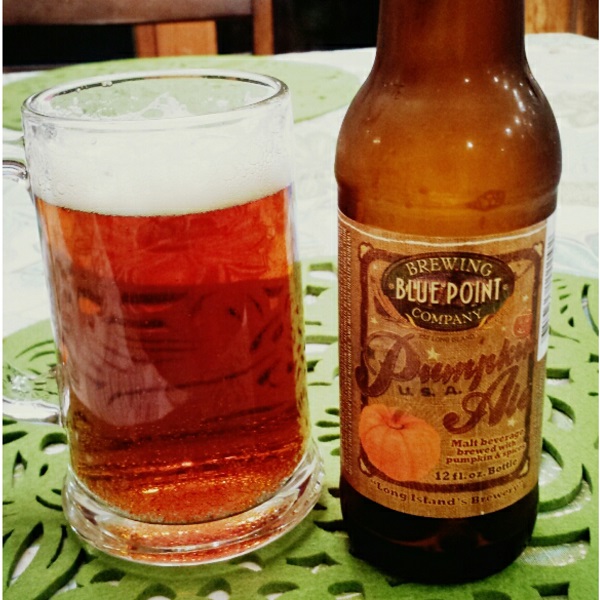 Tumbler Autumn Brown Ale, Sierra Nevada Brewing Company
Chico, CA

If you enjoy brown ales, this is one you have to try this fall. This deeply hued brown is full-flavored with chocolatey and smoky notes. Its robust and complex flavor would pair well with smoked and roasted meats. However, we thought it would also stand up nicely to a spicy dish like beef fajitas made with juicy Wagyu Skirt Steak. Crisp, sizzling peppers and onions with a drizzle of lime juice and a sprinkling of cilantro would make a nice counterpoint to the bold roasted flavors of Tumbler.

Harvest, Southern Tier Brewing Company
Lakewood, NY
A bit different than the usual dark cold-weather beers and spicy pumpkin ales, this Extra Special Bitter (ESB) is no less appealing for an autumn brew. Southern Tier's seasonal offering will appeal to those who prefer their beers bitter and hoppy. Its grassy flavor notes pair nicely with classic fall comfort foods, such as a beef stew. Try a mug of Harvest alongside a crock of Beef Stew Topped with Black Pepper Biscuit Crust.
Pumpkin Ale, Long Trail Brewing Co.
Bridgewater Corners, VT
This brew features the flavors of slightly sweet pumpkin and spicy cinnamon flavor notes that are expected in a traditional pumpkin ale. But its well-balanced flavor means that it is not dominated by its sweetness nor its spiciness. It has nice copper-amber coloring and 5.5% ABV. Its good balance and overall drinkability lend it to pair nicely with a flavorful dish, but nothing too heavy or overpowering. We'd serve this with Shredded Barbecue Chicken Sandwiches or  Chicken and Sausage Jambalaya.
After Rakin' Autumn Ale, Breckenridge, Brewery
Denver, CO
After Rakin' tastes like autumn itself in a bottle. This full-bodied ale is perfect for crisp fall weather. You can clearly see where they got the name—a hearty brew with a 6.7% ABV, it will certainly warm you up after a chilly afternoon spent raking leaves. Brewed with Munich malts and Bavarian hops, it has a pleasantly toasty flavor to it. Pair it with a food that's equally robust and hearty, such as Lobel's spicy, finger-licking BBQ St. Louis-Style Seasoned Pork Spare Ribs and mashed potatoes. Then throw on your flannel jacket, kick your feet up beside a crackling fire, and enjoy the season.
This is by no means intended to be a complete list of fall beers—after all, the season isn't over yet and there are a lot of great beers out there to try! (Nor is it an endorsement of any of the breweries.) These are simply some tasting notes and pairing recommendations from our own tables. We'd love to hear what you're drinking this season, too!
What are you drinking this fall? What's your favorite style of beer to enjoy in autumn? What's your favorite fall beer and meat pairing? What's your favorite seasonal local craft brew to enjoy this time of year?