"Lobel's is a one in a billion establishment. We will not disappoint our customers—we provide quality, quality, quality," says Stanley Lobel, the company's president who began working alongside his father, Morris, over 60 years ago.
The 78-year-old patriarch shows no sign of slowing down. And if he is not in the Madison Avenue shop cutting meat or giving out recipes, he is likely on the phone or out buying for the store.
Over the years Stanley has witnessed plenty of changes in the industry and with his customers' meat preferences. A slower pace of life was reflected in the cuts people used to buy—it was common to sell pot roasts and cuts that required long, slow cooking times. Today, lamb chops, veal, and burgers are more in demand as they can be cooked and enjoyed quickly.
In addition the industry has become more competitive with larger operations making it difficult for smaller shops, but here Stanley reiterates that Lobel's, as a purveyor of fine meats, has always maintained the highest level of service and quality and is the reason they continue to fill a need for their customers.
Along with Stanley's commitment to his customers, he can't say enough about his family. "The success pattern is meaningless without the success of the family," explains Stanley who says being together with his family (from the very first day he showed up to work at 6 a.m. on August 31, 1954) is his favorite part of the job!
For him, it began with working with his own dad. And now Stanley's two sons (Mark and David) and nephew (Evan) are also in the business. Working together has enabled Lobel's to expand to an online ecommerce business, produce nine cookbooks, design and hold patents on meat equipment, and author innumerable articles for newspapers and magazines.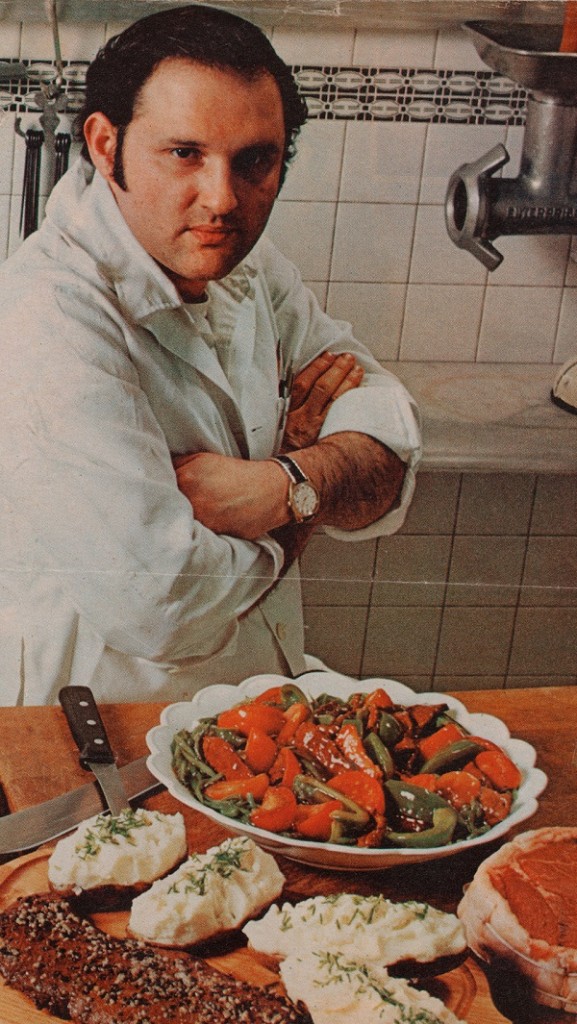 They have also had some fun along the way. Stanley describes how Danny Kaye was a longtime regular customer and would occasionally even get behind the counter. One particular Saturday, Kaye took a turn cutting up some chicken and lamb. A customer thought she recognized him, and once she realized who he was, planted a big kiss right on his lips! Needless to say, Stanley got quite a kick out of that memorable incident.
Stanley feels very fortunate that Lobel's has survived all these years. He is now looking to the 6th generation to continue carrying the torch. He offers these wise words for his sons, nephew, and grandchildren: "You have to be open—and know you aren't always right. You have to let the next generation breathe and grow, but do it all lovingly so they can succeed."