Guacamole is a Mexican side dish that can seem like a difficult task to take on at home. Following these steps will guide you on your way to making crowd-pleasing guacamole.
First, gather your tools.
This is a molcajete—a Mexican mortar and pestle. This lava stone vessel and tool are used together to grind spices, prepare salsa, and—of course—to make guacamole.
Next, assemble your ingredients.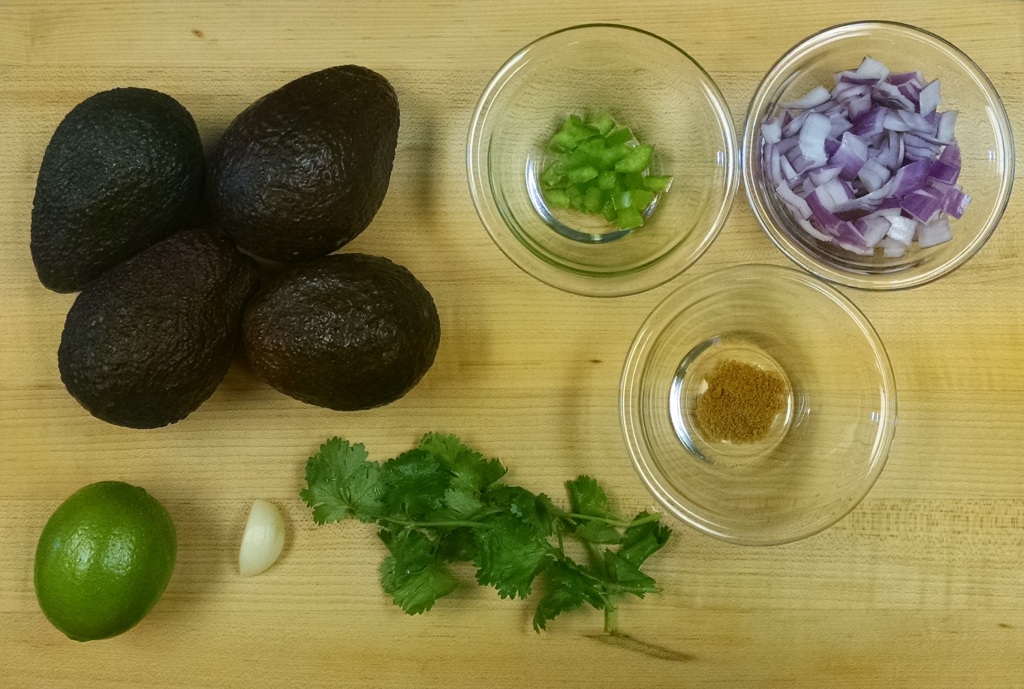 3-4 Hass avocados (depending on size); 1/2 jalapeño pepper, diced; 1/2 medium red onion, diced; 1 teaspoon cumin; fresh cilantro, to taste; 1 clove of garlic, minced; and the juice of 1 lime. You'll also want salt and pepper (to taste, not pictured).
When making your guacamole, you can add as much or as little of your ingredients to create the flavor you want.
Here are some optional additions. Tomatoes add a nice pop of color, juiciness, and sweetness to guacamole. Thinly matchstick radishes make for a nice garnish.
The first step of guacamole is to halve and scoop out the avocados.
TIP: Try slicing the halved avocado lengthwise and crosswise while still in the skin, then with a large spoon, run the spoon close to the skin edges to get nice chunks of avocado.
Add the avocado, lime juice, cumin, salt, and pepper to the molcajete.
With the pestle, mash the avocados and spices together into a paste. It is good to note that you can mash as finely as you want; if you prefer larger chunks of avocado, simply stop mashing when you've reached the desired consistency.
Now add the jalapeno, tomato, minced garlic, chopped cilantro, and red onion.
With a large spoon, fold the ingredients gently together until combined.
Taste the guacamole and add freshly ground salt and pepper to taste.
If desired, add the radishes for a beautiful presentation.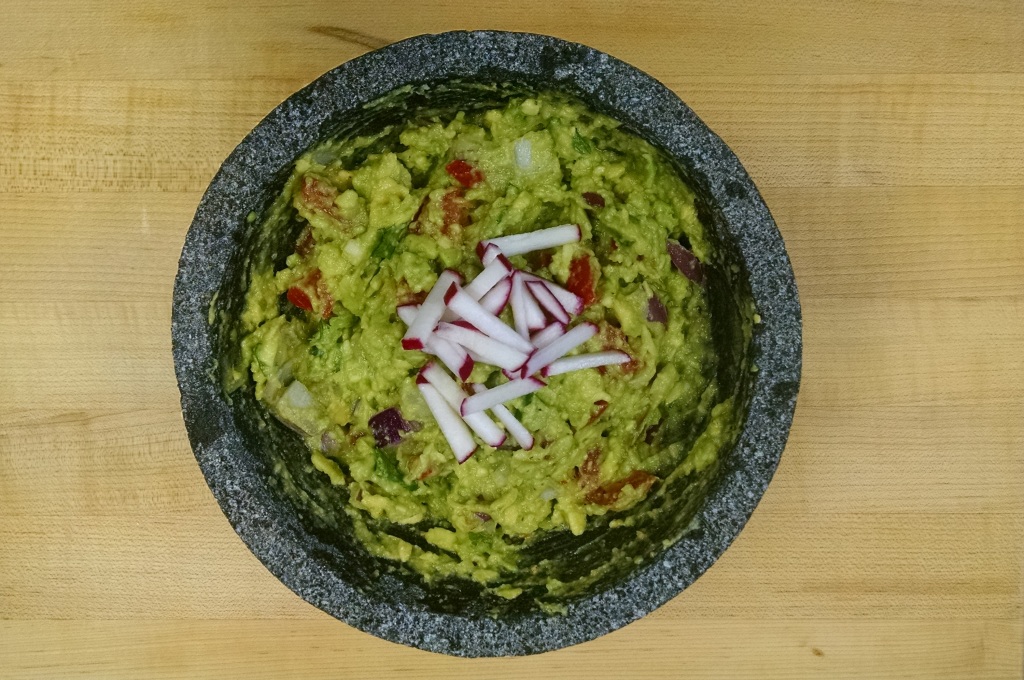 Now, grab a bag of tortilla chips and enjoy!
What are your favorite ingredients for guacamole? Have you ever used a molcajete before? Do you like a lot of cilantro or do you leave it out?