At the time of the publication of the Lobels' cookbook MEAT by the Lobels in 1971, Jawn A. Sandifer was a Justice of the Supreme Court of the State of New York and was an excellent judge of fine cooking. Mrs. Sandifer was a talented cook, and this was one of the couple's favorite recipes. Since October is National Chili Month, we wanted to share this tasty, time-tested recipe.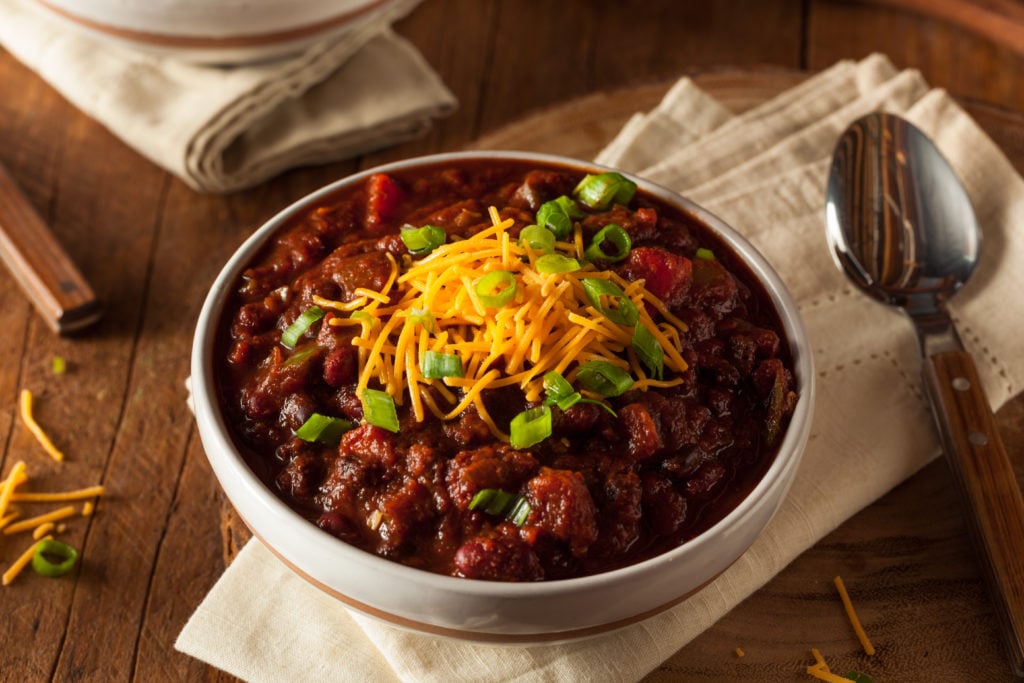 Ingredients
1 lb. Ground Beef
2 Tbsp. oil
1/2 cup onions, chopped
1 clove garlic, minced
2 Tbsp. green pepper, chopped
3 Tbsp. prepared mustard
1 tsp. salt
1/4 tsp. cayenne pepper
1 tsp. chili powder
2 cups canned tomatoes
2 cups canned kidney beans
Directions
Place oil in a large heavy pan. While quite hot, sauté the onions, garlic, and green peppers until tender. Add the ground beef and stir well.
When slightly cooked, add mustard, salt, cayenne, and chili powder. Mix well and add the tomatoes.
Cover and simmer for 45 minutes. Add the beans with their liquid and continue cooking uncovered for 15 minutes.
Servings Suggestions
Serve with fluffy rice and cold beer.   
What is your favorite chili recipe? Are you for or against beans in your chili? What do you like to serve with your chili? Do you have any special toppings you like to put on your chili when serving?