Although Stanley Lobel never knew his grandfather Nathan, he describes how he slaughtered his own farm-raised steers and delivered cuts of meat to neighbors and residents in the town of Scharnitz, Austria, where Nathan grew up. Stanley's grandfather was one of six children and along with being a farmer and butcher, he also served as mayor of his small European town in the late 1800s.
Fast forward to the early 1900s, and Morris Lobel, Nathan's son had immigrated to the U.S. and immediately put his butchering skills (that he had learned from his father) to good use at various butcher shops in Boston.
Eventually he would leave Boston via Connecticut and arrive in New York City in the 1920s. On August 30, 1954, Morris Lobel along with his three sons, Stanley, Leon, and Nathan, would open the doors of M. Lobel & Sons on Madison Avenue in Manhattan.
"My dad was absolutely a brilliant, brilliant man," says Stanley of his father, whom he describes as kind and gentle, a man who would never get mad at anybody. There was no such thing as a mistake—just an opportunity to learn. Stanley takes this same approach to running the business today, and is certain the mutual respect learned early on from his own father is a big part of the family's continued success.
Stanley recalls his brother Nathan as having a similar disposition to his dad—he was always the guy looking to help and would stop whatever he was doing to lend a hand. He was also mechanically inclined and could fix anything.
Stanley remembers being in awe of his brother when he completely disassembled a 1937 Chevy and put the whole thing back together again. It has been almost 35 years since Nathan passed away at the young age of 40, and he is still sorely missed.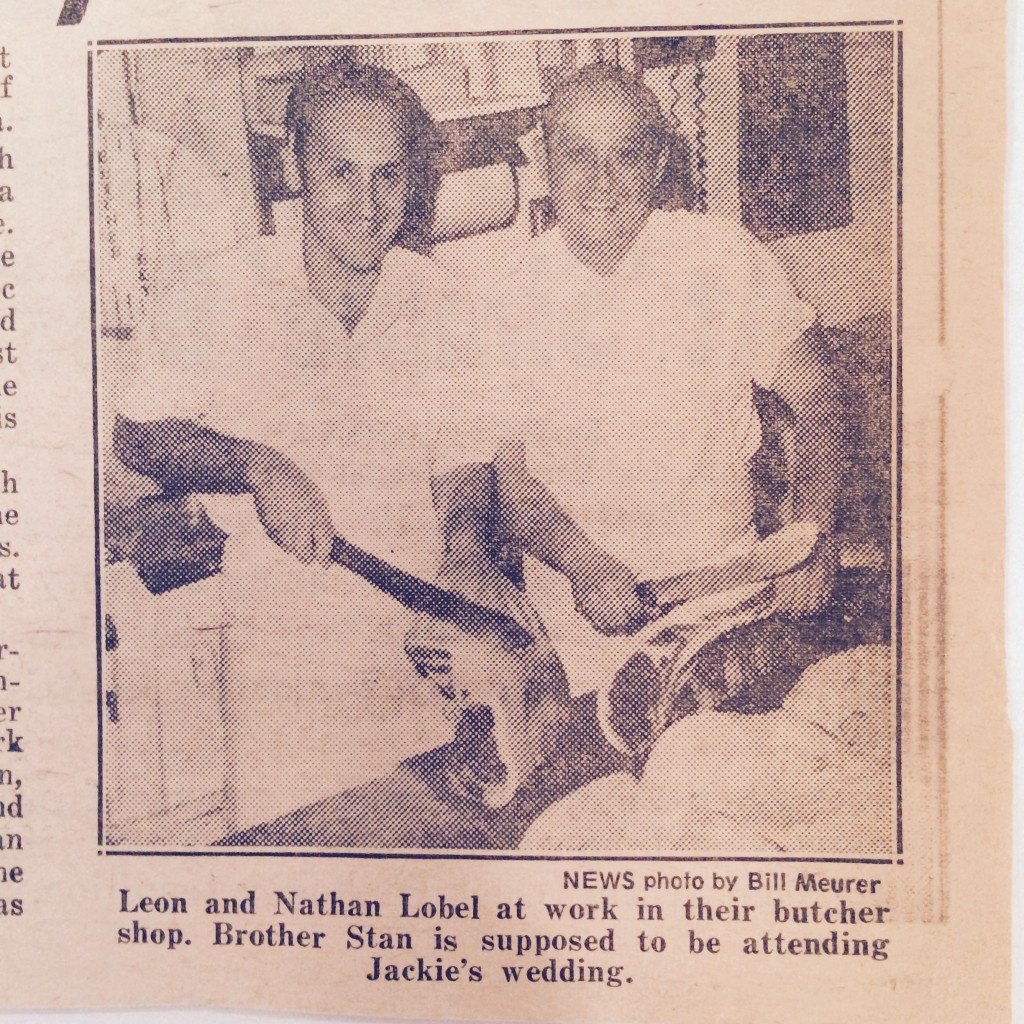 Of course there were difficult times for Lobel's—especially in the early days. Breaking into the Upper East Side neighborhood was challenging. Longtime residents had their own traditional ways of doing things, and it took the Lobels time to build up their customer following.
But by being truthful, delivering high quality meat, and remaining consistent, the family eventually gained their customers' trust and support.
According to Stanley, it is these same principles on which the store built its reputation, and why—after more than 60 years—Lobel's is still providing the finest cuts of meats to its many loyal customers.