On February 2,2020
A rich, decadent treat, these stuffed veal chops—crisp with bread crumb crust and oozing with fontina cheese—are an impressive and elegant choice for a romantic Valentine's Day dinner at home.
The chops can be assembled long before dinnertime and take only about 15 minutes to cook. Serve with simply prepared spinach or Swiss chard and sautéed mushrooms.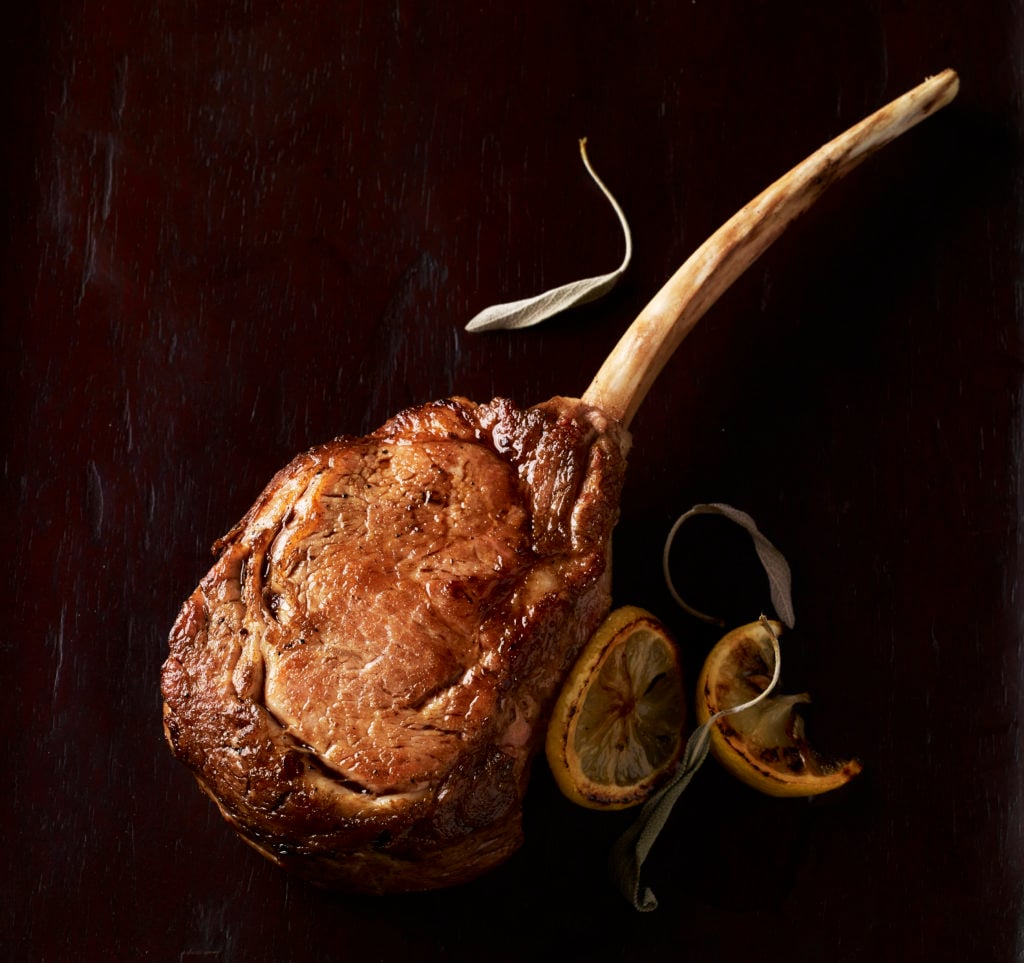 On November 4,2019
Our favorite way to express our love and gratitude for friends and family at Thanksgiving is with delicious food. While we love a succulent, golden turkey as the table centerpiece, there are so many main dish alternatives to try on Thanksgiving as well.
Whether you aren't a turkey fan, are looking to add another dish to your dinner table, have a family tradition to feast on something a little out of the ordinary, or are just ready to change it up this Thanksgiving, check out these incredible alternatives that will impress any crowd this holiday.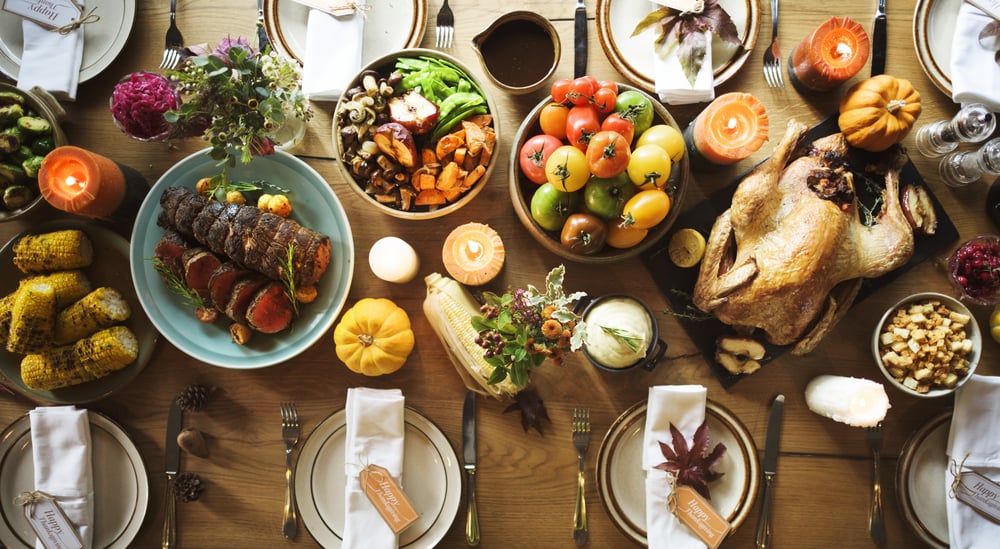 On September 18,2018
Anyone who has traveled and eaten in Tuscany knows that meat loaves in all their glory are a big deal. Tuscan cooks usually made loaves with finely ground leftover braised or roasted meats.
While many of Tuscany's offerings still are made from cooked meats, others, such as this time-honored loaf, are made from ground raw meat.
On September 6,2017
Lobel's has always been known for delivering the highest standards of uncompromising quality, giving our customers the utmost in flavor, tenderness, and juiciness—no matter which cut you choose.
Lobel's Family-Cut Favorites are our way of drawing attention to a range of products that are favorites with us and our customers.
They are cuts that offer the same famous Lobel's quality, but at prices that deliver great value and a great taste experience at the same time. Which of our Family-Cut Favorites selections will be your new favorite cut?
On November 29,2016
So you've decided you want to "wow" all the foodies and gourmet food-lovers on your wish list this year with the gift of some amazing steaks. Now it's time to decide exactly which meats to give.
There's no need to be overwhelmed by the many delicious options. We're here to help you narrow down your choices and select the perfect gift for each person on your list.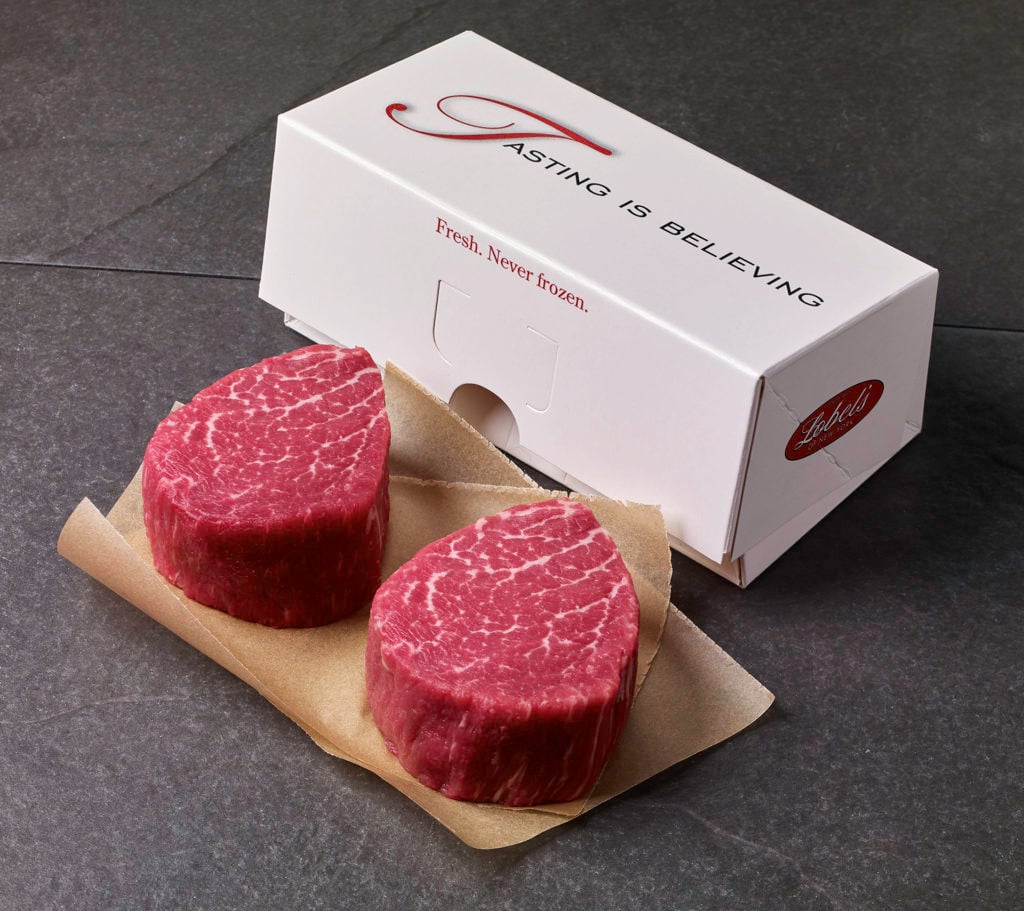 On April 5,2016
Whether you're a beginner or a veteran griller, our blog is chock full of useful grilling info and tips. From basics about tools and grill setup to recipes, videos, and more, we pride ourselves on not only providing the finest and freshest meats, but also on educating our customers on the best ways to prepare them.
So as springtime blossoms here in New York, we uncover and dust off our grills and get ready for some tasty meals in the months to come.
We hope you'll come on this grilling journey with us. We've rounded up an A to Z guide to grilling so that you can learn some techniques, brush up on your skills, or find something new to try. Let's go!
On February 4,2016
When it comes to romantic occasions, your sweetheart is guaranteed to be impressed if you put the time and effort into a delicious, intimate, candlelit dinner at home.
Nothing shows your affections better than the attention required to craft the perfect menu and attend to every detail of a lovingly prepared meal.
To inspire you, we've asked some of our friends on YouTube to create an amazing entree worthy of this romantic holiday using product from our online butcher shop. What they've come up with are some really drool-worthy preparations.
Check out these all-new videos (below) and get inspired for your best Valentine's Day dinner yet!
On March 13,2014
Meatloaf and meatballs are at one end of the spectrum of ground meat dishes that range up to finely textured pates and terrines. Most recipes for meatloaf and meatballs are interchangeable in terms of ingredients. What distinguishes one from the other is the shape.
On March 11,2014
Contrary to what you might think, Chicken Cordon Bleu and its relations are not of French origin. French-inspired, yes. But as near as anyone contends, this preparation is a rather recent invention. Some trace its origins to 1940s Switzerland, although the first mention of Chicken Cordon Bleu in print, specifically, turns up in the New York Times, circa 1967.
On September 10,2013
Schnitzel also goes by other regional names—dishes you might not otherwise associate with name schnitzel, but would recognize by the similarity of preparation techniques.