"I always had the passion for the business," says Stanley Lobel's youngest son Mark, who started working at Lobel's in 1986. Despite trying his hand at other jobs, Mark always preferred the family business, and after receiving a degree in Business Administration from Long Island University he began working full time in the store.
"Something that makes Lobel's stand apart from other shops is how it manages to remain an old-fashioned, old-world butcher shop, yet provide some of the best meat products in the world," explains Mark.
"We still like to break down big cuts of meat," he adds, and he takes great pride in the fact that folks from all over the country, as well as Asia, Europe, and the Middle East seek out the small Upper East Side market for the very best meats they can find. In addition, customers are able to place their orders online at lobels.com.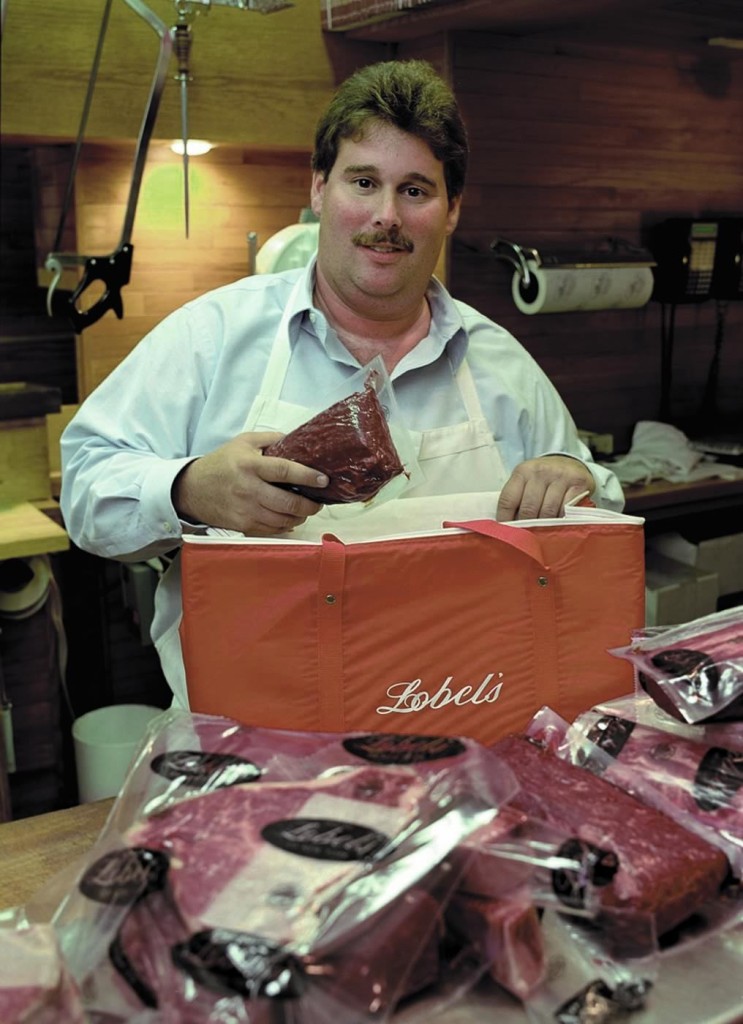 Another component that adds to the store's enduring reputation is their attention to quality.
"We require tremendous control and a Lobel is always in the store," says Mark who, like his father, brother, and cousin, knows every aspect of the operation and can step in—in any capacity—when necessary.
Weekly conference calls, regular emails, and open communication are all part of the secret sauce that has kept this fifth-generation business running at the top of its game.
"I feel fortunate every day to work with a family who all seem to get it," explains Mark who adds that humility, hard work, and "never letting our guard down" all contribute to a great working environment where everyone wants the other to succeed.
Mark cites his favorite memories as those when both his father and uncle were working in the shop together. With two sons of his own, Mark isn't surprised that his oldest has started dipping his toes into the family business now as well.
His youngest is still in high school and consumed with baseball, but he too may eventually make up the sixth generation of Lobels who will continue to maintain the superior quality and service that thousands of customers have come to expect from the iconic butcher shop on Madison Avenue.