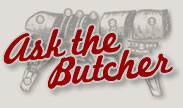 The next big holiday is the Fourth of July. It's one of those holidays where everyone seems to be outside, enjoying the weather, having parties, and watching fireworks. We asked the Lobels how they plan to spend this summertime holiday.

What are your plans for July 4th this year?
Evan – "We'll have a few close friends and family over for a backyard grill out. The pool and hot tub get a lot of use!"
Mark – "I love having people over so I have a party at home with a minimum of 200 guests. The kids run around and play volleyball and yard games. The adults hang out under the tent, enjoy the weather, and have a few cold beers."
Stanley – "I opened our summer home a little early this year due to the nice weather, but haven't had a party yet. July 4th is the perfect time to do just that!"
David – "My family and I will be at my Mom and Dad's summer house for a party. Parties there are always fun because there are always a lot of people to talk to but never too many to feel crowded."
What's on your July 4th menu?
Evan – "I like to keep it pretty simple and traditional with burgers and hot dogs on the grill. We do, however, like to go crazy with toppings. Traditional ones like cheddar cheese, lettuce, tomato, onion, pickles, ketchup, and mustard. But also non-traditional ones like grilled onions, grilled mushrooms, grilled pineapple, hot sauce, and specialty cheeses."
Mark – "Since we have a big party, I like to make sure there is great food for everyone there. We're having BBQ pork ribs with a spicy dry rub, hamburgers, hot dogs, porterhouse steaks, and also a mixed grill of veal steaks and lamb. And I can't forget about the potato knish with onions."
Stanley – "We're having big BBQ items like steaks, veal, rack of lamb, and hamburgers. Everyone invited brings their favorite salads. Usually we have pasta salad, german potato salad, fruit salad, macaroni salad, and a big leafy green salad too."
David – "I'll be bringing a dish to pass at my parents' party. I haven't decided yet what to bring, but I am a fan of anything that is small and hand-held—I think those are the best appetizers for parties. I might make some pulled pork sliders with Lobel's Barbecue Sauce or caprese salad kabobs with balsamic vinegar—or both!"
What are your plans for Independence Day? Small party or big? Do you host? And most important: what's on the menu?