"Dad was the best butcher and teacher I ever had," remembers Evan Lobel of his father Leon who passed away 10 years ago. Working together in the small 600-square-foot space was like a perfectly orchestrated dance—each would anticipate the other's moves, and to this day Evan feels extremely lucky and grateful to have had so many memorable moments working so closely with his father.
Leon was the oldest son of Morris Lobel and began working for his dad in their shop at Broadway and 81st Street. It was there on the Upper West Side where Leon serendipitously met Evan's mother who had been sent out to pick up meat for her family. As the story goes, 17-year-old Anita accidentally ventured into the wrong butcher shop. Leon was immediately smitten and eventually convinced her to marry him. Together they raised two daughters and a son.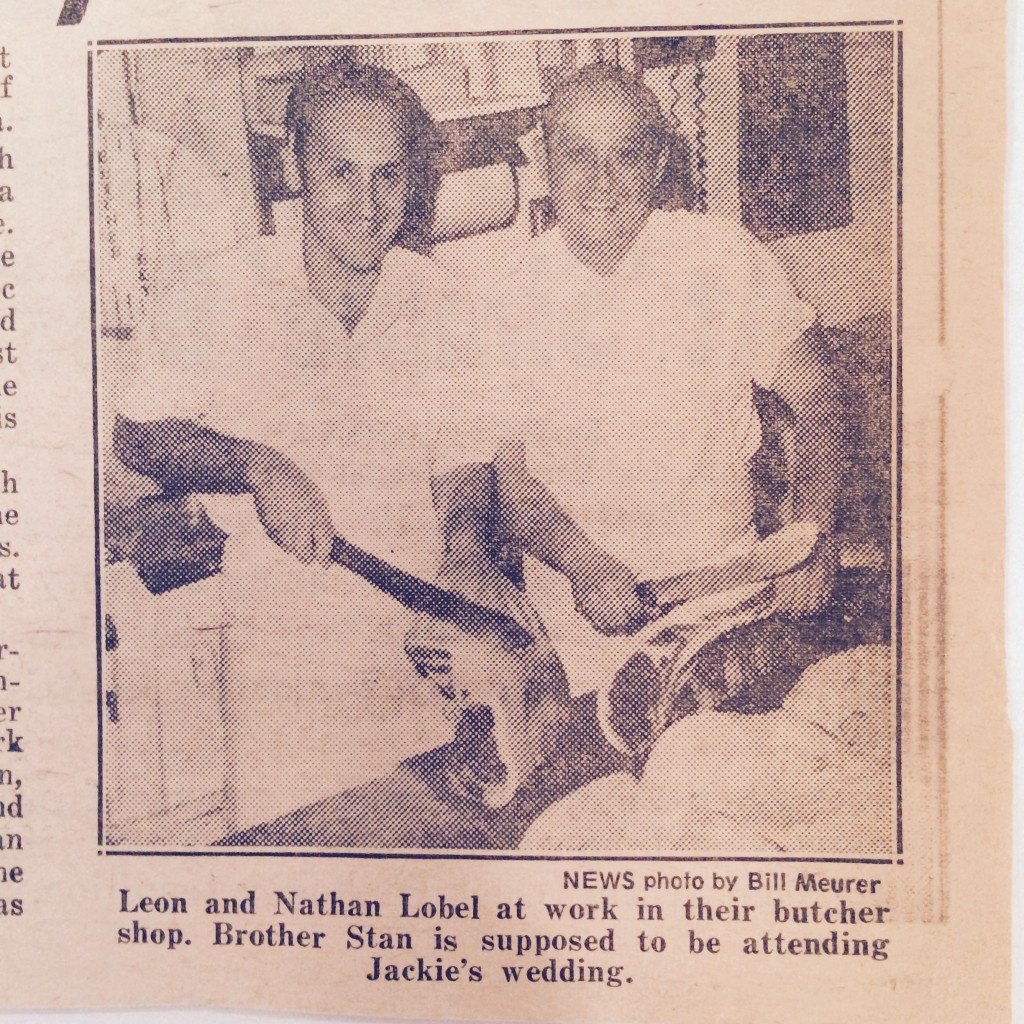 In the mid 1940s, the Lobel family moved its butcher operation to the current location on Madison Avenue. It is here that Evan recalls learning to work extremely hard and to cherish the camaraderie he shared with his father, whom he was certain "had eyes in the back of his head."
Evan describes his father as having an uncanny ability to know exactly what was going on in the shop at all times. He was also extremely fast and accurate and took his work very seriously. Evan learned the hard way that kidding around and not being focused on the job were not acceptable.
"My dad taught me by his actions," explains Evan who can't say enough about the important lessons his father taught him. But he also recalls a fun and affectionate side as well. One of Leon's favorite things was kidding around and schmoozing with his customers. Evan describes him as a charmer and if he liked you, he would give you the shirt off his back.
More than anything, the father and son had a deep respect and love for one another. Evan recalls his dad telling him during his self described "freakish hippie days" that he couldn't wear a ponytail to work, as their customers just didn't understand. But the next day, Leon had reconsidered, "I love you son. You can come to work with your hair like that if you want."
Evan is sure that his father would be incredibly proud of how the family has advanced the business on so many levels. He also knows Lobel's wouldn't be where they are today without Leon's years of commitment to his craft and the expert guidance he provided along the way.