A great sandwich is a thing of beauty. There's something special about the perfect balance of bread, meat, vegetables, and condiments—that melange of crispness, juiciness, and chewiness coming together in each and every bite. And few sandwiches provide that blend quite as perfectly as the club sandwich.
Origins
Although there is some debate about its origins, history seems to indicate that the much-loved club sandwich originated at a gentlemen's gambling club in Saratoga Springs, NY.
One story attests that a member of the club made the sandwich at home one night when raiding the ice box for a late-night snack. His random collection of ingredients resulted in this sandwich, which he then told his friends at the club about, who insisted the kitchen make one immediately for sampling.
According to The Encyclopedia of American Food and Drink, "The first appearance of the club sandwich in print was in Ray L. McCardell's Conversations of a Chorus Girl in 1903, and recipes were printed in Fannie Farmer's 'Boston Cooking-School Cookbook' in 1906, indicating the item had been popular for some time."
Further speculation calls into question whether or not the original version included its now-signature third slice of bread.
Ingredients
Turkey or Chicken
The standard protein used in a club sandwich is cold, sliced roast turkey or chicken breast. (Many insist the main ingredient should be turkey, but no less than James Beard weighs in on the side of chicken.)
However, other variations might use roast beef in place of poultry, though they are usually referred to then as a "roast beef club." Historical references even cite the inclusion of tongue in some recipes.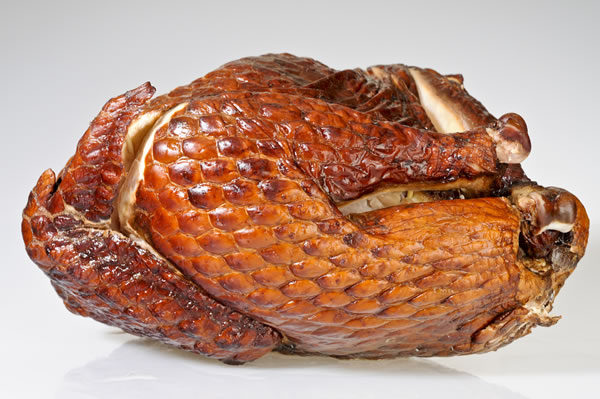 Bacon
You need well-smoked bacon—cured or uncured is your choice. You will find no better cured and smoked bacon than Lobel's Double Hickory Smoked Slab Bacon. Or, if you prefer an uncured variety, try Lobel's Fruitwood Smoked Uncured Bacon, which is lighter on the palate without sacrificing a harmoniously intense smoky flavor.
Bread
When making a club sandwich use thinly sliced bread—usually a soft white or Italian bread. You will need three slices for each sandwich. And it's imperative that it be toasted before the sandwich is assembled.
Toast the bread over an open fire—on the grill or over a burner on your gas stove top (it's just not the same with an electric grid). A slight char on the bread is a wonderful flavor enhancer and complements the smoky flavor notes of the bacon.
Tomato
Slices of a Beefsteak, Roma, or variously colored heirloom tomato lends a club sandwich acid and sweetness, and a blast of juiciness to cut the salty overtones. Be sure that your tomato is not overly ripe, as too much juice might leave you with a soggy sandwich.
Lettuce
Lettuces with a lower water content lend a nicely concentrated flavor and complementary crunch. Try Romaine for a robust sandwich or Boston bibb for a lighter body.
Mayo
Every element of a great club sandwich contributes its own flavor and texture. The mayonnaise is no exception. It shouldn't come to anyone's surprise that a significant portion of a club's appeal lies in its sodium and fat content. The fat and salt from the bacon adds different flavor elements than the fat content of the mayo, which comes from oil and egg yolks.
For a variation on the traditional club, you can substitute a flavored aioli for the mayo. Some recipes—and even some revered restaurants—also add a slice of cheese to the mix.
Sides
A club sandwich is often served alongside a pickle. Or the pickle or a cornichon might top the sandwich and be speared on the toothpick that holds the sandwich together.
Club sandwiches are most often served with potato chips on the side, though they might be served with French fries, coleslaw, or potato salad on the side instead.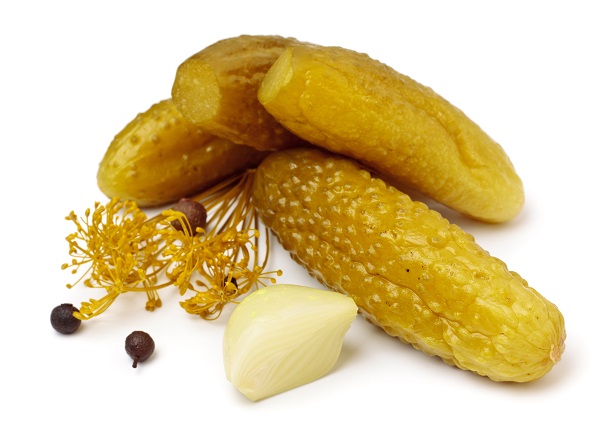 Assembly
Since there isn't much preparation involved in making a club sandwich—other than slicing and toasting—the key to this sandwich is all in the assembly.
Spread mayo on one side of a slice of the toast.
Add slices of tomato.
Place bacon strips on top of the tomatoes.
Place your turkey or chicken strips, slices, or pieces on top of the bacon.
Put the lettuce on top of the poultry.
Spread mayo on both sides of another slice of toast.
Add your ingredients in this order: lettuce, poultry, bacon, tomato.
Spread mayo on one side of the third slice of bread and place on top, mayo side down.
Place four toothpicks into the sandwich and slice it into 4 triangles, slicing corner to corner so that you are left with a toothpick in the center of each triangle.
In the sandwich, the bacon should be touching the other major flavor determinant: the tomatoes. The contrast of smoke and saltiness against the fruity, lush flavor of the tomato are the fuel that powers this gastronomic rocket.
Is a club one of your favorite summertime sandwiches? What sides do you most enjoy with a club? What beverage? Which type of poultry or meat do you use? What's your favorite type of bacon to use? Do you go with mayo or aioli? Cheese or no cheese?