Queso, which is Spanish for cheese, is an appetizer of melted cheeses and peppers. Queso is typically served as a sauce for nachos in Tex-Mex restaurants. Want to wow your guests with a homemade version of this restaurant-style appetizer? We'll walk you through the steps for a seriously good queso!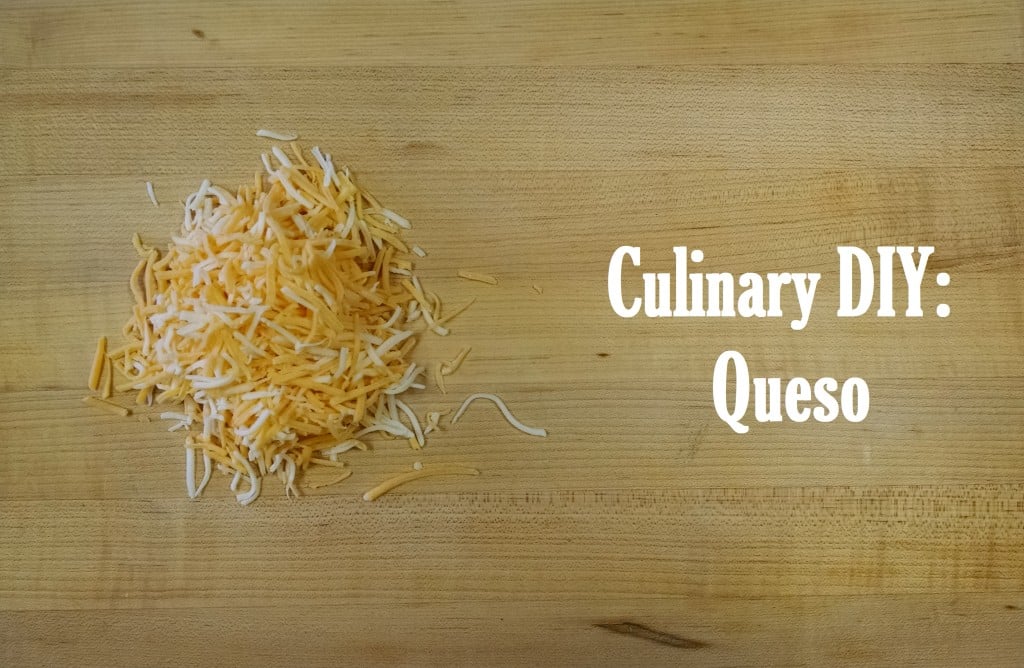 What could be better than a warm, ooey-gooey cheese dip? A warm ooey-gooey, cheese dip with our spicy Chorizo sausage of course! Adding chorizo is optional, but it adds a nice depth to this dip!
Gather your ingredients.
You will need 3 Roma tomatoes, 1 (4 oz.) Chorizo sausage link, 4 oz. of mild green chiles, 1 tablespoon of cornstarch or flour, 4 oz. of pimentos, 1/4 cup of whole milk, and 1 small onion.
Don't forget your cheeses!
You will need two varieties of cheese–use your favorites! We used 1 1/2 cups of Colby jack cheese and 4 cups of cheddar cheese. Monterey jack cheese, sharp cheddar, or mild cheddar are also great options.
To start your queso, begin by prepping your ingredients. The cheeses need to be grated, chiles diced, pimentos sliced, tomatoes diced, onion chopped, and the casing removed from the chorizo before chopping or crumbling the sausage.
Place your onions and chorizo in a pan and begin to cook. Meanwhile, toss both cheeses with the cornstarch.
Remove from the pan after 5-6 minutes when the onions are soft. Wipe the pan out with a paper towel and return it to the stove on low.
Add the cheeses to the pan and pour in the milk. Heat the cheese and milk mixture over low heat and stir occasionally for about 15 minutes. Your mixture should be nicely blended after 15 minutes and have a smooth texture.
Add the chiles and pimentos to the cheese mixture.
Stir to combine.
Add the chorizo and onions.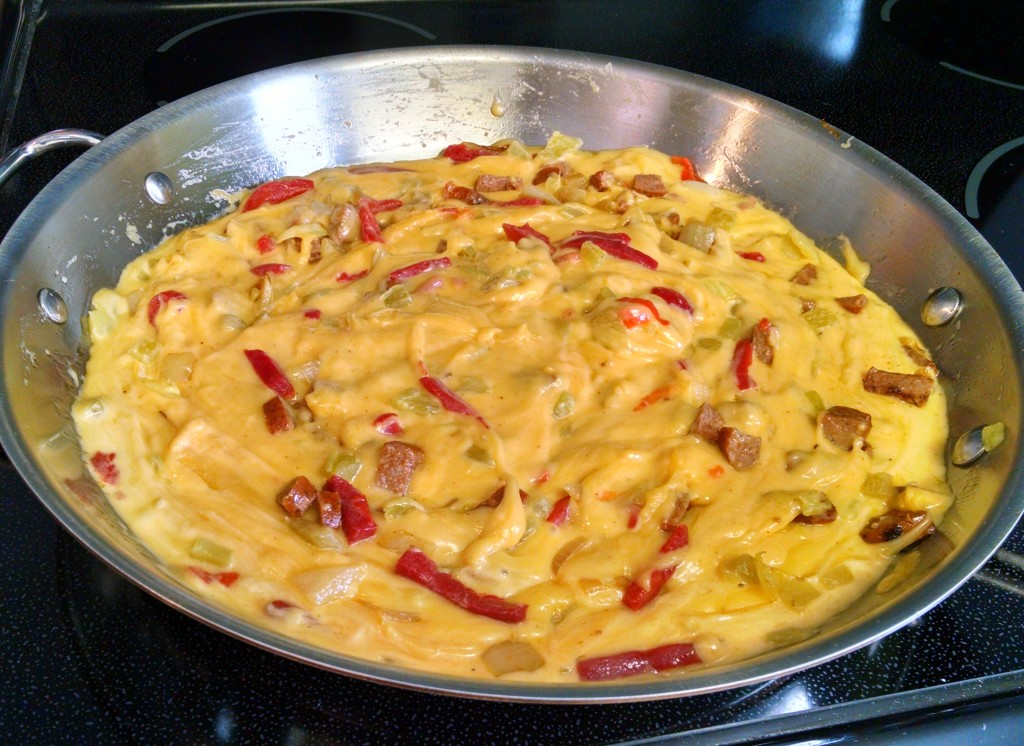 Stir to combine.
Transfer to a bowl to serve right away. If you're preparing the queso ahead of time, transfer your queso to a slow cooker, set on low. Alternatively, you can keep the cheese in the pan simmering for up to 1 hour, stirring occasionally.
Garnish with tomatoes for a pop of color!
Serve with your favorite tortilla chips, such as these blue corn tortilla chips. Other delicious items to dip: carrots, celery, radishes, jicama, and pretzels!
Serve and enjoy!
Have you ever made queso before? What are your go to cheeses for queso? What do you like to dip in queso? What kind of meat do you like in your queso? 
Pin Me: