The Lobel family of Lobel's Prime Meats in Manhattan and Lobel's of New York online butcher shop are fourth- and fifth-generation butchers. With our Cut of the Month series, we will bring you their wealth of knowledge and expertise on specific cuts of meat, including their unique characteristics, preparation methods, and how to select the best cut.
In this day and age of boxed beef, standardization and commoditization, it's rare to see a new cut of meat introduced into the marketplace. But, that's exactly what the Lobels did when they patented a meat extraction process to reveal a new cut of beef they named Lobel's Wrangler™ USDA Prime Pot Roast.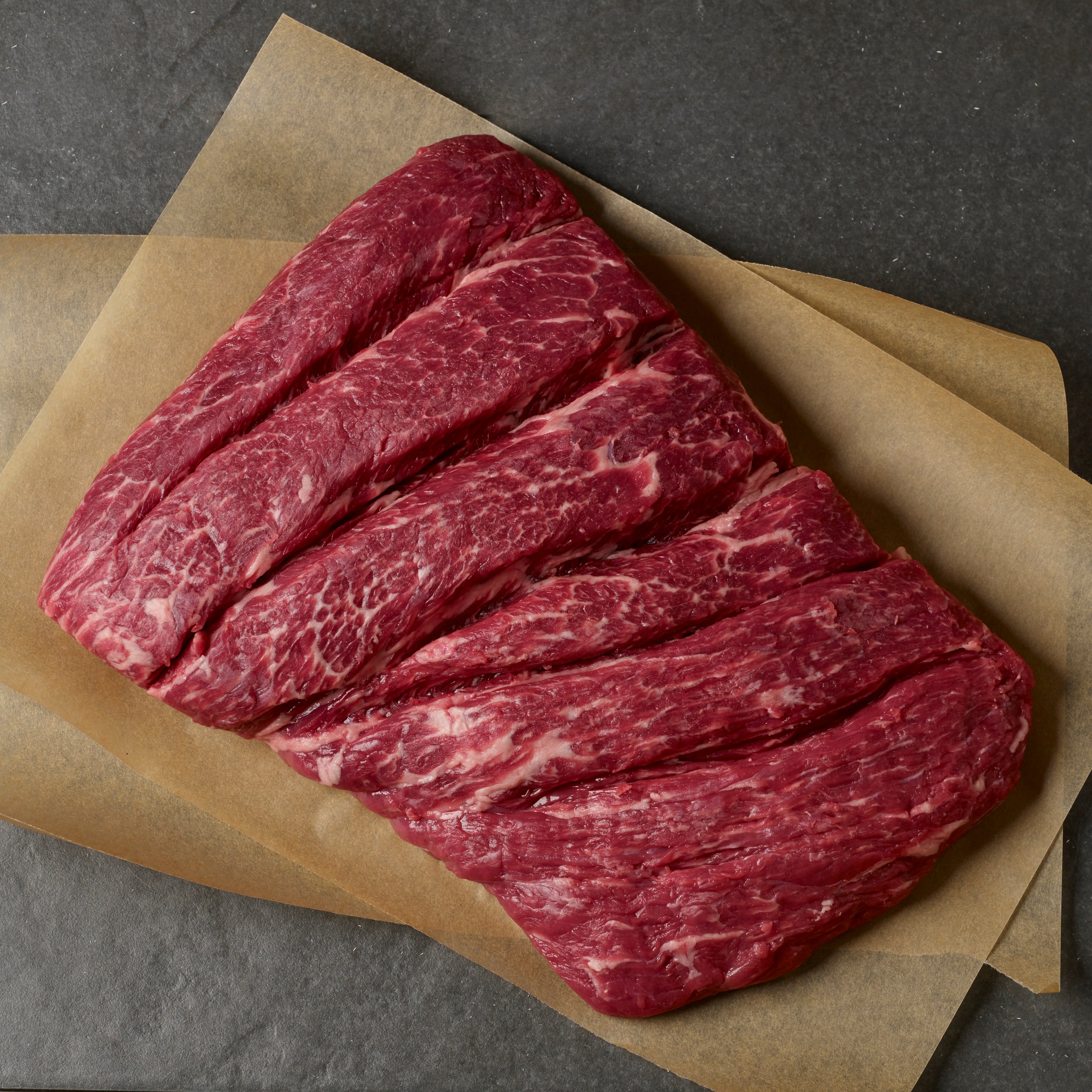 Cut from the chuck roll in the forequarter, using a technique protected by numerous U.S. patents, this versatile roast comes from the most tender portion of the chuck and is ideal for braising. The Lobel's Wrangler™ roast is sold exclusively through Lobel's of New York at Lobels.com and at the family's butcher shop, Lobel's Prime Meats at 1096 Madison Avenue in New York City.
Lobel's Wrangler™ USDA Prime Pot Roast takes the comfort-food classic of pot roast to new heights. The cut is highly marbled, rich with flavor, and the ultimate in tenderness.
It's at its best when slowly braised with aromatic vegetables to supple, beefy, robust perfection. It's the kind of dish that elicits a communal "ahh" at the family dinner table when all seems right with the world.
Try this Recipe: BBQ Braised Pot Roast

Here is a recipe for making BBQ Braised Pot Roast, a recipe created exclusively for the Lobel's Wrangler™ roast. This is a relatively simple preparation of aromatic vegetables braised with the beef and accented by a zesty kick from Lobel's All-Purpose Savory Seasoning. The result is slightly sweet and slightly hot with tenderness you have not encountered before.
Our friend Tom of "Tom's Test Kitchen" YouTube channel brings the recipe to life with a step-by-step video on how to make this fabulous pot roast recipe.
(Note: The spice blend used in the video is Lobel's All-Purpose Savory Seasoning when it was sold under it's previous name of Lobel's Dry Rub—it's the same spice blend, just a different name!)
Try this recipe, or one of your favorite preparations and taste the difference this luxurious piece of beef makes.
What is your favorite way to prepare pot roast? What vegetables to you braise with the roast? What are your favorite side dishes to serve with pot roast?
Save
Save