Selecting wines for grilled fare follows the same essential rules used for any dish prepared by roasting, braising, or other indoor cooking techniques. Smoking, barbecuing, and grilling foods alter their fundamental flavor composition.
Think Out of the Box (or bottle, as it were)
For the most part, we like to fit the wine to the food without any preconceived restrictions about pairing reds and whites with a particular type of food. As you would make allowances for the style of indoor preparation and presentation, you have to take into account the grilled item's essential flavor in combination with the unique flavor notes that flame and smoke imbue. Throw into the mix a range of tastes from dry rubs, marinades, and finishing sauces and you've got some serious flavor game-changers on your hands.
Any combination of the above pushes and transforms the flavor of anything you cook with smoke and flame.
For example, a chicken roasted in the oven and served with a lemon sauce benefits from the light, crisp character of a Sauvignon Blanc. On the other hand, a grill-roasted beer-can-style chicken coated in a highly seasoned dry rub can hold its own with medium-bodied red—a Pinot Noir, for example.
On the Grill
When meat, poultry, or seafood hit a hot grill, natural sugars and juices within rise to the surface, and begin to cook and color. This process adds a one-of-a-kind flavor enhancement—a sweetness that juxtaposes itself to the flavor of smoke and char.
Great care should be taken when browning, caramelizing, charring, searing, or blackening on a hot grill. Overdo it and the end result is the same in every case: burned and bitter. It all has to do with how you treat the sugars after they rise to the surface.
Home-Schooled Sommelier
If you're so inclined, there is an abundance of literature, analysis, and opinion about pairing wines with grilled foods, laudably specific, scientific, and gastronomic. If, like most people, you're somewhere between oenophile and barbarian, choosing a wine when entertaining or being a good cookout guest doesn't require sophisticated knowledge, just some fundamentals and confidence.
You may simply need a direction and an appropriate amount of information to make an informed selection. Or ask a clerk in a reputable wine shop for a recommendation—you can't go wrong.
Here's a low-stress, non-intimidating guide to some commonly found wines and their pairing characteristics with grilled foods.
A note: Just about any wine aged in oak barrels is a good match for anything with an assertive smoky flavor.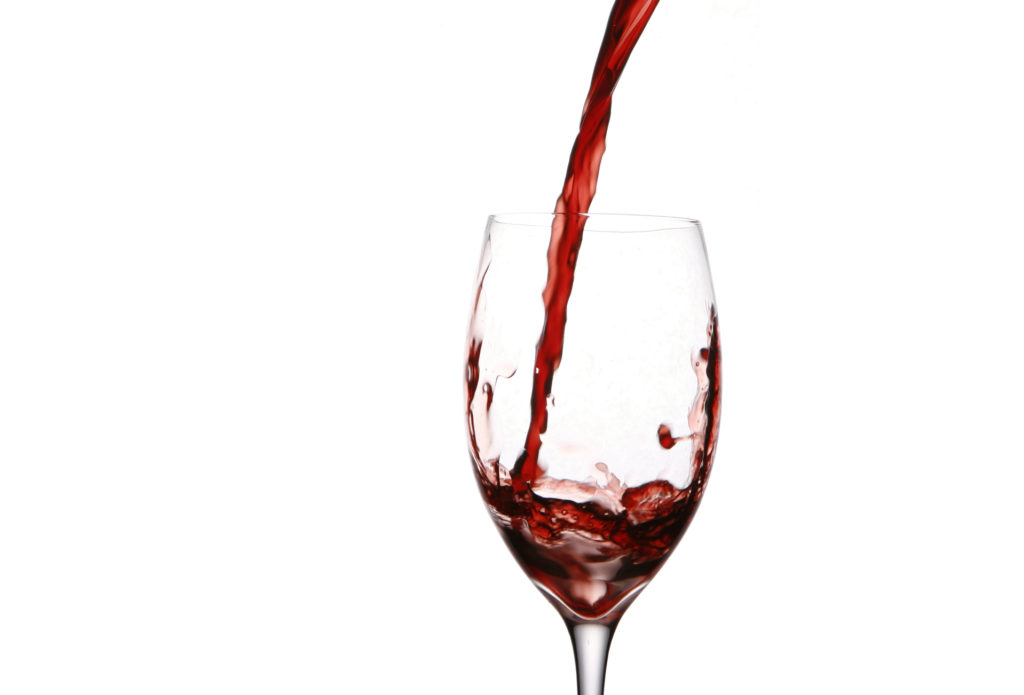 Reds
Pinot Noir is a go-to wine for just about any pairing with grilled food. Its character is equally at home with grilled salmon or sea bass as it is with a Tuscan-style grilled chicken, strip steak, or filet mignon.
When you've got a thick, juicy Porterhouse or cowboy steak with a just-right char and a blazingly red-pink interior, you want a wine that stands right up to the flavor challenge. No shrinking violets here. You need an equally big and bold Cabernet Sauvignon.
Zinfandel is a versatile choice for many red-meat favorites, as well as handling the mild side of barbecue and steak sauces, as well as mild salsas.
Merlot is a good match when the spiciness of the dish is on the warmer side of things.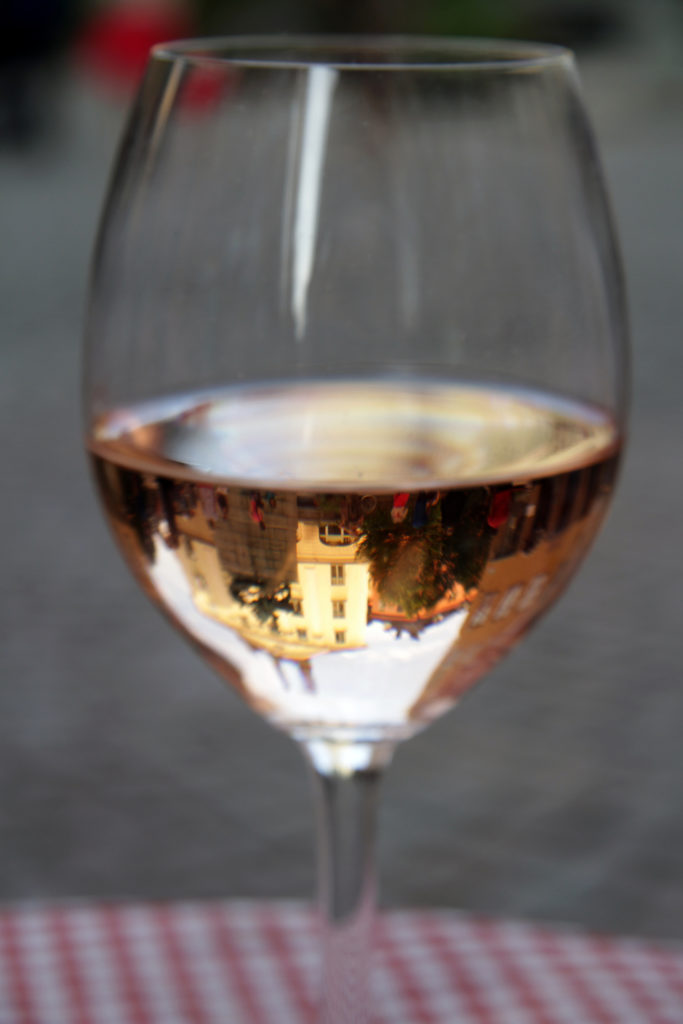 Whites
Chardonnay that has been aged in oak barrels has a distinct robustness that makes it excellent with anything rich or creamy, be it texture or sauce. From salmon smoked on the grill to a crusty grilled rib steak with a Gorgonzola sauce, Chardonnay's oakiness can handle robust, smoky flavors.
Riesling has a slightly sweet character that makes it a good choice for lighter foods that don't have strong, spicy overtones.
Sauvignon Blanc has an herbal quality that pairs nicely with foods that have been marinated with vinegar, lemon juice, and the like, before grilling.
Gewürztraminer pairs very well with spicy food from Cajun to Szechwan. While on its own, a Gewürz's naturally sweet character becomes relatively transparent in the presence of chiles, horseradish, and other hot seasonings.
Pinot Grigio has a crisp, fruity character that makes it perfect for quaffing while cooking. It's also excellent with anything grilled simply with salt, pepper and olive oil, e.g., shrimp, chicken breasts or thighs, seared scallops, flat-iron steak on top of a humongous salad of the season's freshest greens and vegetables made for sharing.
What is your favorite grilled meat and wine pairing?