Picture this: A warm summer evening, the grill is heating up, and you're enjoying a glass of wine or an ice cold beer with your sweetie. It's the makings of a perfect dinner for two.
There is no more romantic way to celebrate the one you love than with a decadent meal prepared with the finest ingredients and cooked with your own hands.
We've put together a list of some of our favorite grilling cuts that are perfect for two to share.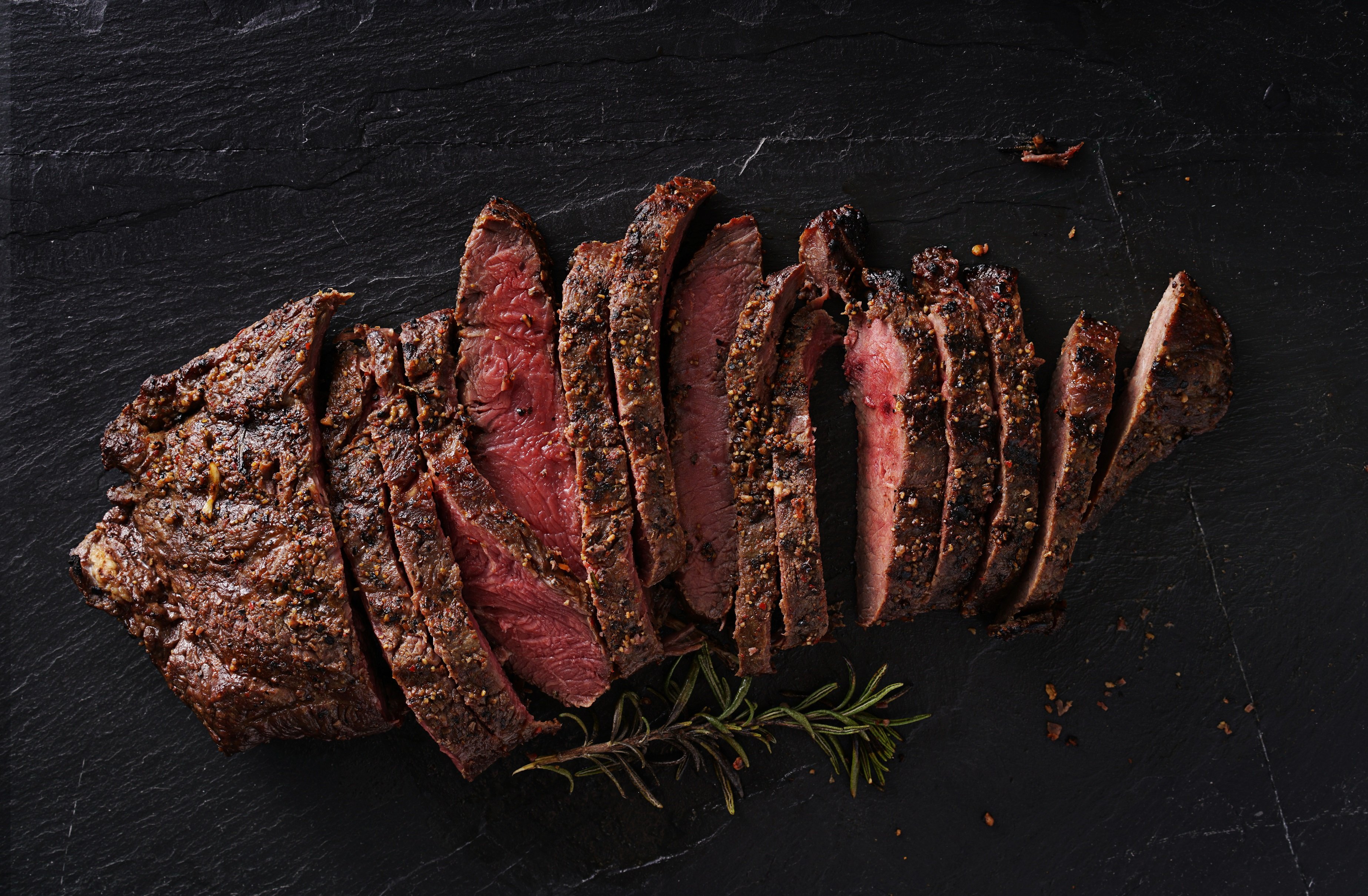 1. Porterhouse
Impressive is the first word that comes to mind when considering a Porterhouse steak. It's two steaks in one! With the center bone intact, Lobel's of New York USDA Prime Dry-Aged Porterhouse Steak combines a full portion of the filet mignon and a full portion of the strip into an all-in-one steak—dry-aged to maximize its tenderness and flavor. You and your partner can each pick a steak, or you can share both portions.
2. Sweetheart Steak
When your goal is your honey's heart, Lobel's Sweetheart Steaks are the diamond lane to your destination. A Sweetheart Steak is a 20-ounce Boneless Strip Steak or Boneless Rib Steak butterflied into the shape of a heart.
Simply grill the sweetheart steak as you would any other rib or strip steak. You both will fall more in love with every bite.
3. Boneless Double Strip Steak for Two
Fine marbling, hearty flavor, and a resilient, meaty bite are the hallmarks of what many call the "steak-lover's steak." At 30 ounces, Lobel's USDA Prime Dry-Aged Boneless Double Strip Steak for Two is the perfect steak to share. Plus, strip steak is one of the most popular steaks for grilling.
4. Chateaubriand for Two
No roast is more elegant than a Chateaubriand Roast. Even with a simple preparation, this roast is exquisite.
Chateaubriand is cut from the center of the tenderloin. One of the most versatile and highly prized of all beef roasts, tenderloin is leaner than most and tender beyond belief. The 24-ounce Chateaubriand for Two is the perfect centerpiece for a sumptuous date night dinner.
5. Frenched Rack of Lamb
This is a sophisticated roast that makes a beautiful presentation and is easy to carve.
For some reason, home cooks regard racks of lamb as too fancy to grill—which couldn't be farther from the truth. A rack lends itself to grilling as readily as do separate chops—and it looks magnificent when lifted from the grill, perfectly browned and just a little crusty.
6. London Broil for Two
An unforgettable cut exclusive to Lobel's, this Signature USDA Prime London Broil for Two is in a class of its own for exquisite flavor, tenderness, and texture. Simply grill and then carve thin slices on the diagonal for serving.


What is your favorite "cut for two" to grill? Would you prefer the strip or the filet side of the porterhouse? What is your favorite summer grilling recipe?