This year, in celebration of our 175th anniversary, we've expanded our product offerings with the introduction of a new line of four all-natural, preservative-free seasonings and sauces for meats. The new products include Lobel's BBQ Sauce, Lobel's All-Purpose Savory Seasoning, Lobel's Steak Sauce, and Lobel's New York Marinade.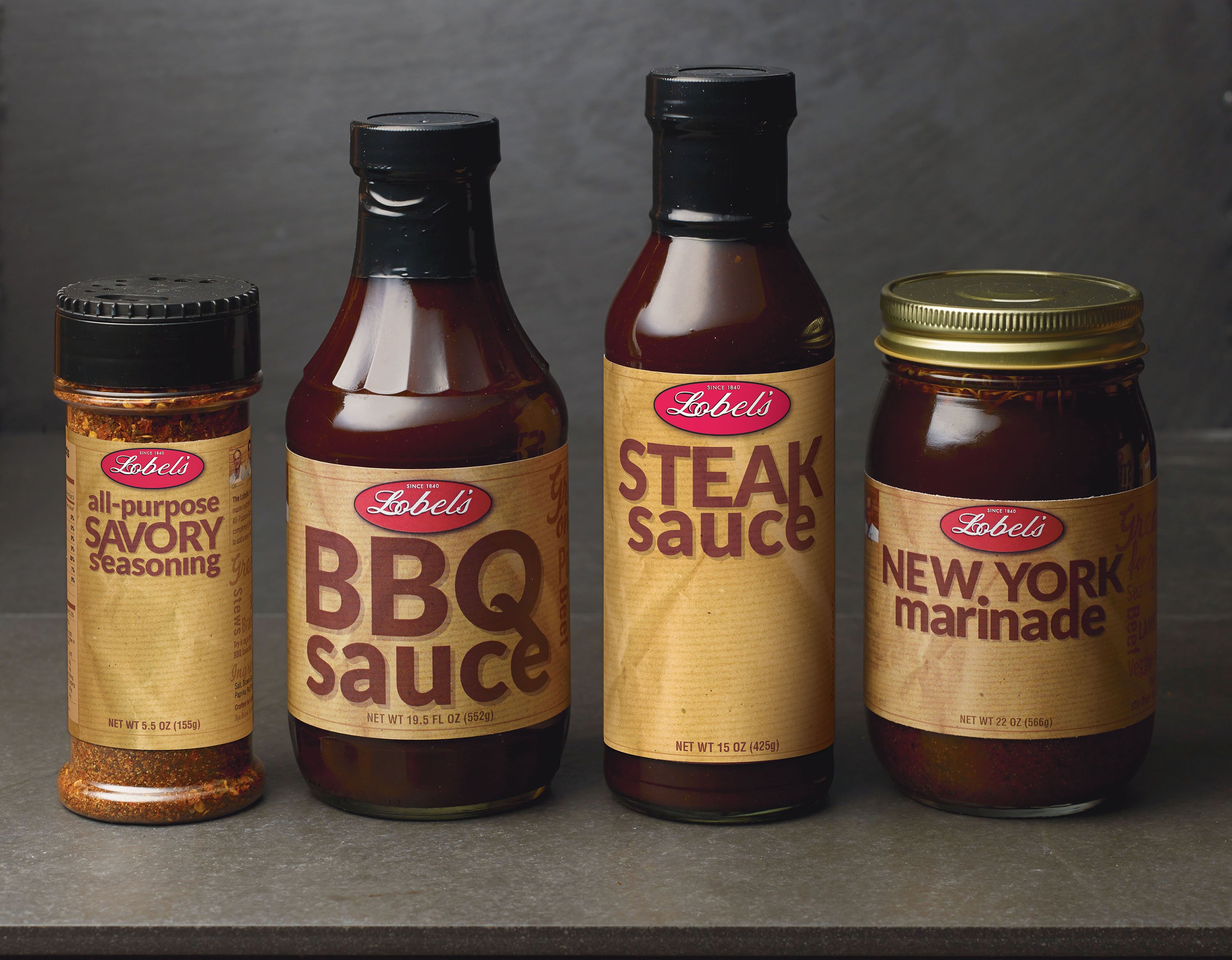 We're shining a spotlight this month on Lobel's All-Purpose Savory Seasoning.
About Lobel's All-Purpose Savory Seasoning
Lobel's All-Purpose Savory Seasoning is an all-purpose kick-starter for anything and everything destined for the grill, smoker, or oven.
With a touch of coffee grounds for added depth of flavor, Lobel's All-Purpose Savory Seasoning is a blend of herbs and spices with a little heat and a whole lot of flavor. Before cooking, add a liberal dusting on pork or beef ribs, brisket, tri-tip, beer-can chicken, pork butt, even shrimp and all types of seafood.
Given Lobel's All-Purpose Savory Seasoning's versatility, meats, poultry, and seafood are just starting points. It's also great for whenever you want to give an old stand-by recipe new life and a bit of a kick—try a shake or two in rice, pasta or egg dishes, stews, soups, and sauces.
Or to change things up, even more, try substituting an equal amount of Lobel's All-Purpose Savory Seasoning for the dry spices and herbs in a favorite recipe. Here's a good example: David Lobel's Grilled Bacon and Onion Potato Salad.
Tips & Tasting Notes from the Lobels
We asked the Lobels to tell us what they love most about their signature seasoning.
Stanley Lobel: "Our seasoning gives you a simple and easy way to flavor a steak or a roast. We use this seasoning at Yankee Stadium to flavor the meat used for our famous USDA Prime Steak Sandwiches. Everyone loves it—it adds nice flavor without taking away from the steak.
"This seasoning is great to use with beef, pork, lamb, and poultry. You could also use the seasoning when creating a burger patty to add extra flavor."
David Lobel: "Of course this seasoning is great for BBQ but it really can be used to add flavor to just about anything. With the great balance of sweet, spicy, and salty—with just a touch of coffee—it's wonderful stirred into chili or used with ground meats for burgers, meatballs, or meatloaf."
Mark Lobel: "This seasoning is fantastic on roasts, especially a whole shell roast. The coffee in the seasoning adds great flavor. It's different than any other seasoning out there. I love the combination of the smoked paprika and the coffee. It really takes the meat to a whole new level. It's also amazing on brisket."
Evan Lobel: "I love the hints of coffee in this seasoning. I think sometimes other seasoning are too peppery. But ours is very well rounded and complements low-and-slow cooking very well. It's perfect for brisket, ribs, and pork shoulder."
Watch it in Action!
We sent a bottle of Lobel's All-Purpose Savory Seasoning to our friend Troy at "T-Roy Cooks"—check out what he came up with.
Lobel's Pork Ribs Smoked on the Kamado Joe
Smoked Pork Butt on the Yoder Wichita
Have you tried Lobel's All-Purpose Savory Seasoning? What do you like it best on, or what would you want to put it on? What's your favorite cut to smoke? What types of seasonings do you most like to use when you're smoking?