This year, in celebration of our 175th anniversary, we've expanded our product offerings with the introduction of a new line of four all-natural, preservative-free seasonings and sauces for meats. The new products include Lobel's BBQ Sauce, Lobel's All-Purpose Savory Seasoning, Lobel's Steak Sauce, and Lobel's New York Marinade.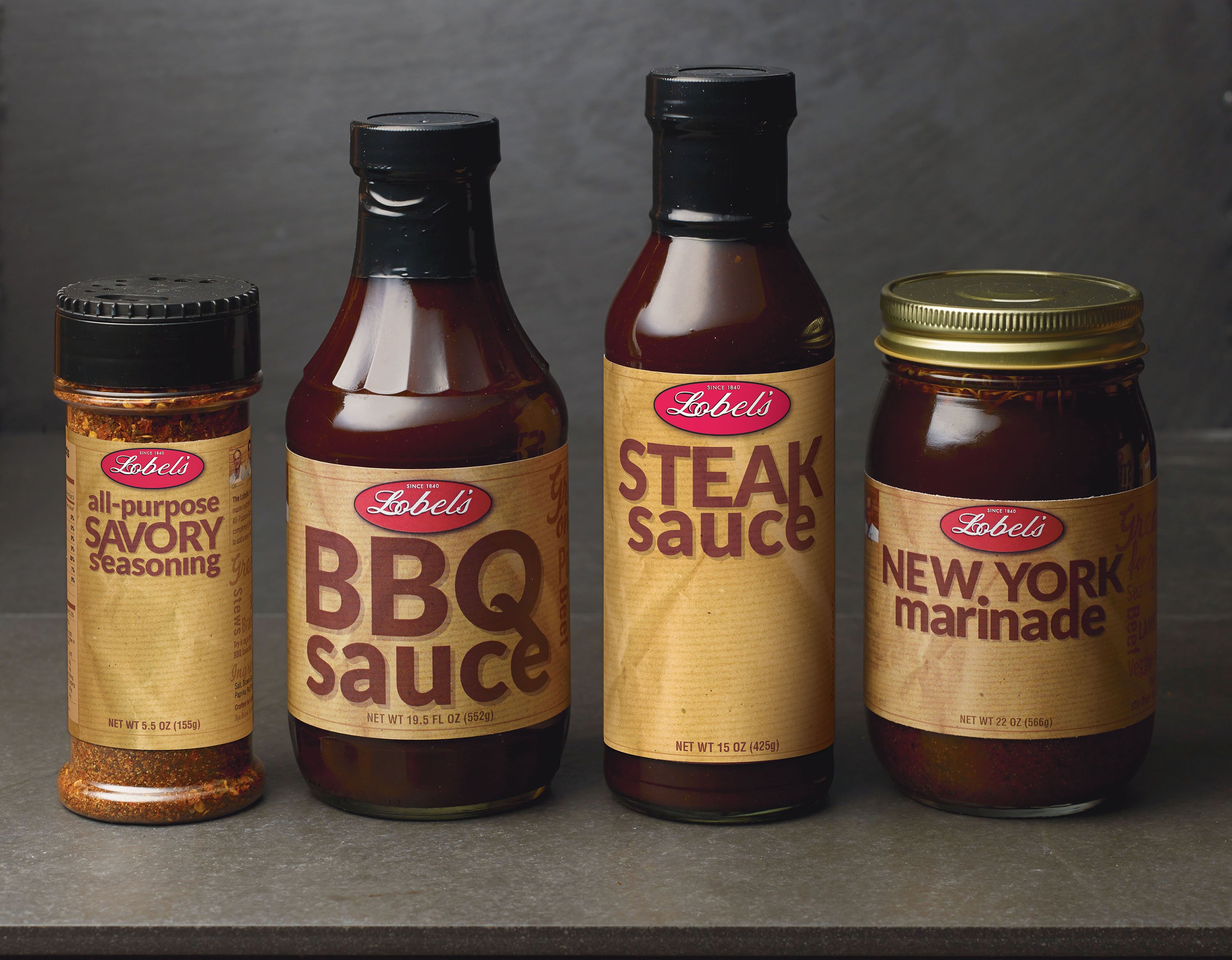 We're shining a spotlight this month on Lobel's BBQ Sauce. It's a savory, not-too-sweet, tomato-based barbecue sauce for grilled, smoked and oven-roasted meats. Packaged in a classic 19.5-ounce bottle, Lobel's BBQ Sauce is ideal for chicken, spare ribs, brisket, and other meats, and it can be used as a final glaze or as a dipping sauce.
About Lobel's BBQ Sauce
Lobel's version of a classic BBQ sauce is right at home with every style of barbecue, from the Carolina shores to the plains of West Texas and every barbecue capital in between.
Sultry and zesty, Lobel's BBQ Sauce is a savory, not-too-sweet enhancement to grilled, smoked, and oven-roasted meats. Use it as a final glaze or a plate-side dipping sauce.
Made from Lobel family recipes, all four of our new seasonings and sauces complement a variety of meats and draw on five generations of Lobel family expertise with fine meats. They are free of preservatives, artificial flavors, sweeteners and colors, and they contain no GMOs.
"These are recipes we've developed over many years for preparing and serving with fine meats. They are uniquely Lobel's," noted Stanley Lobel, co-owner of Lobel's and a co-author of nine books on meat and cooking.  "They were made to be versatile with a wide variety of meats, and we focused on true flavors without all the preservatives and extra ingredients. It was very important to us, as experts in fine meat, to create seasonings and sauces that did not take away from the flavor of the meat but that complemented it."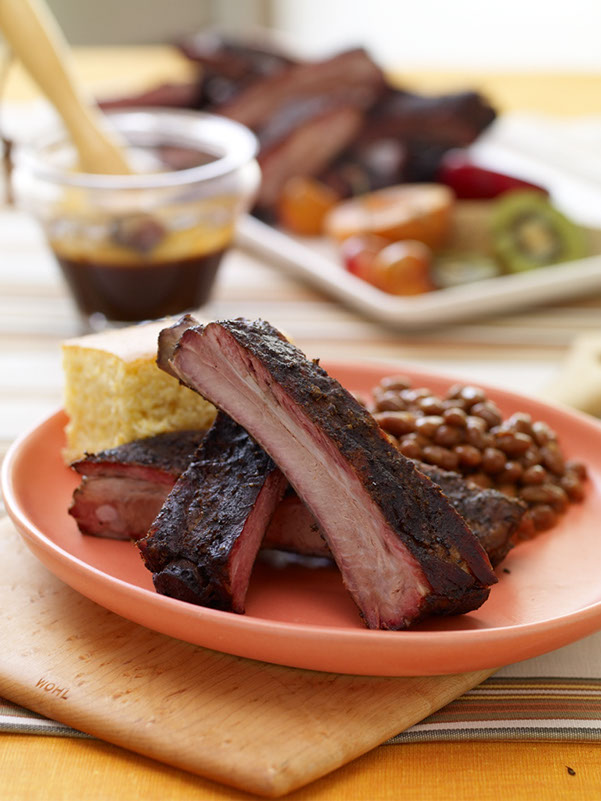 Tips & Tasting Notes from the Lobels
We asked the Lobel's to tell us what they love most about their signature barbecue sauce.
Stanley Lobel: "This is a recipe we've had for many years that we've used personally. When we started introducing it to some customers, they loved it. They said they've have never had another BBQ sauce they liked as much. It enhances the flavor of whatever it's used with.
"You can roast chicken with the BBQ sauce, or add the sauce to a piece that has already been cooked that you are warming up. Whether you're cooking in the oven or on the grill, the BBQ sauce will add a nice crispy finish. I also use the BBQ sauce on spare ribs and brisket. I think putting this sauce on brisket was a life changing experience. It enhanced the flavor so much. I've never had a better brisket."
David Lobel: "I love that this sauce is so versatile. You can use it on poultry, ribs, or use it as a dipping sauce. It's even fantastic on top of a burger with some fried onion rings and bacon for a 'cowboy' style burger!"
Mark Lobel: "I love the versatility of this sauce. It's great on chicken, pork, or beef. It's also great for dipping or as a marinade. I would put this sauce on just about anything. It's really incredible on a BBQ brisket. You can also put it on any other smoked meat.
"If you're using this sauce while grilling don't cook on high heat. Cook on medium heat. The heat will caramelize it with the slow cooking."
Evan Lobel: "We started formulating this sauce about 20 years ago and we've been perfecting the recipe ever since. I love the fact that it's not too sweet and sugary. It has a nice balance of flavors. It's kind of tangy but it's also mellow at the same time.
"I use this sauce on pork ribs, pulled pork, or any smoked meats. I actually really like to use as a dipping sauce with rotisserie chicken."
Have you tried Lobel's BBQ Sauce? What is your favorite way to use barbecue sauce? Have you had Lobel's BBQ Sauce on brisket?