American Craft Beer Week falls in May, and we look forward to it every year—pairing great beers and great food together is a favorite pastime.
As butchers who have practiced and honed our craft for five generations, we can appreciate the expertise, skill, and care that go into making a fine craft brew. We are passionate about cutting meat, sourcing the very best meat, and providing our customers with a sumptuous dining experience. We feel that craft brewers are just as passionate about providing a delicious, high-quality, refreshing brew with every frothy glass.
Also, as cookbook authors and devoted home-cooks, we also love a great entrée and beverage pairing. We know how a fantastic meal can be elevated to new heights by a perfect pairing with a delicious microbrew—and vice versa.
So in honor of America's craft brewers, grilling season, and great cuts of meat, we've taste-tested some great craft brews that are perfect for the season and put them together with some tantalizing pairings for American Craft Beer Week 2017!
Try these 7 Fruit Brews this Summer
One of the things beer aficionados love is drinking brews that are appropriate for the season. As the weather warms up in spring and summer, we enjoy seeing what fruit beer varieties come available this time of year. We've taste-tested a number of them this year and come up with some delicious pairing options as well.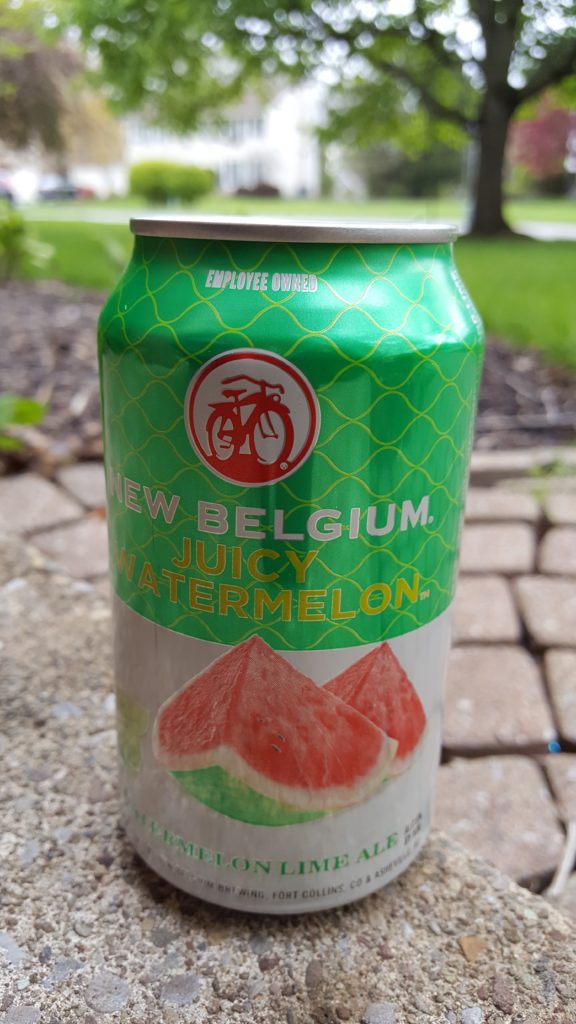 1. Juicy Watermelon, New Belgium (Fort Collins, CO)
This watermelon and lime ale is light-bodied and sweet, but not too sweet. The tartness of lime balances out of the sweetness of the watermelon so that this beer is truly just as refreshing as biting into a juicy slice of watermelon. Enjoy this brew alongside Chicken-Mango Shish Kebobs or Cold Basil Pesto Chicken Salad.
2. Imperial Ginger Beer, Southern Tier Brewing Co. (Lakewood, NY)
Not into fruit beers? Don't worry, there's still something on this list for you—and here it is. This brew includes lime and agave, so we're counting it on our list for 2017. But the overwhelming flavor of this beer is ginger—and it doesn't disappoint. The bite of the ginger is balanced nicely by just a hint of the tartness of lime and the sweetness of agave. Even though it's an imperial, it's still very drinkable and doesn't pack too much of a wallop as some imperials can.  Pair this bold brew with a spicy Asian dish, such as Kung Pao chicken.
(If you aren't familiar with imperial beers, these beers—usually stouts—were originally brewed in the 1800s for export from England to Russia for consumption by the imperial court. According to thekitchn.com, "these days, 'imperial' is an indication that the beer is going to be big and bold regardless of the style. The hops and malts used during brewing are doubled or even tripled, and the resulting beer can pack quite an alcoholic punch ranging from 8% to 12% ABV.")
3. Summer Shandy, Leinenkugel's (Chippewa Falls, WI)
If you're not familiar with shandies, they are beer mixed with a non-alcoholic drink, most often lemonade, fruit juice, or ginger ale. In other words, they are the very definition of refreshment on a hot summer day. While some lemon shandies tend to be sweeter and heavier on the lemonade flavor, Leinenkugel's version of this summertime favorite doesn't overpower the essence of the beer with too much sweetness or lemony-ness. The result is a clean-tasting, easy-to-drink brew that doesn't leave you feeling all sugared up. We recommend grilling some chicken breasts, then slicing them over a green salad and topping with a tangy vinaigrette—then serve alongside a glass of this shandy.
4. Strawberry Tart, Saranac (Utica, NY)
Sours have been all the rage on the craft-beer scene in the last year or so. Like many lesser-known styles, they are more niche and people either tend to love them or hate them. If you are one of those who dislikes sours, don't write off this brew just for having the word "tart" in its name. The tartness of this Berliner-Style Weisse brew is nicely counterbalanced by the sweetness of fresh-tasting strawberry. It's a great fruit beer to try for those who think most fruit beers are too sweet. Pair it with a Grilled Chicken-Citrus Salad with Arugula. Or, strawberry pairs well with pork, so this would also nicely complement a simply-grilled pork chop or pork tenderloin.
5. Hanalei Island IPA, Kona Brewing Co. (Kailua-Kona, HI)
Your IPA went on a Hawaiian vacation and it came back ready to rock your summer. This IPA from Kona features passionfruit, orange, and guava. It's the perfect blend of a fruit beer and an IPA. The IPA hoppiness isn't too overwhelming; neither is the fruitiness—the mix and mingle nicely in this balanced brew. Pair it with Teriyaki Steak with Grilled Pineapple.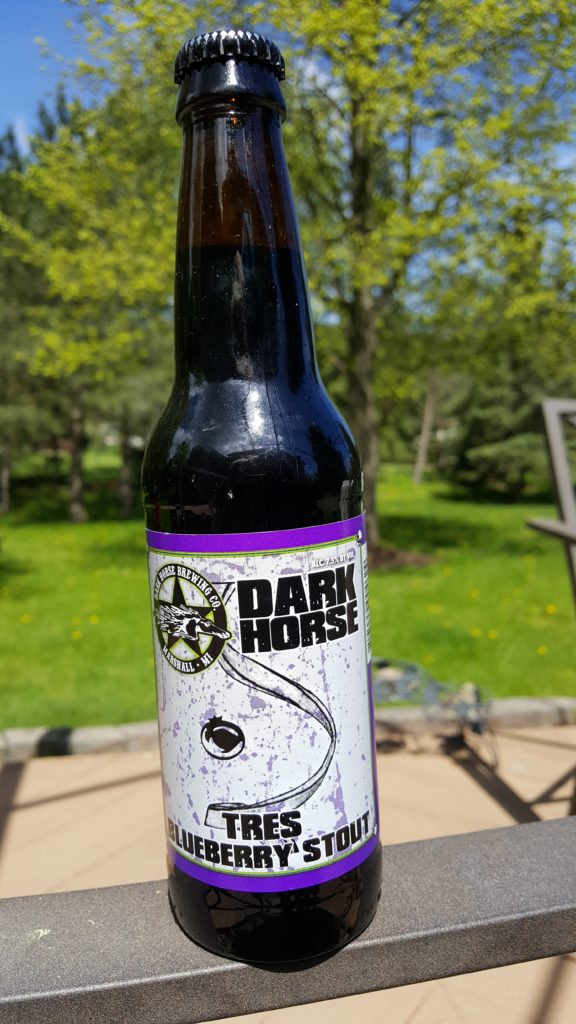 6. Tres Blueberry Stout, Dark Horse Brewing Co. (Marshall, MI)
Just because it's summertime doesn't mean your beer has to be as light as a ray of sunshine. This stout is everything your summer needs. It's smooth-bodied, creamy, and not too heavy, with just a hint of fresh-tasting blueberry to round out the flavor. Unlike most stouts, this brew packs a hefty 7.5% ABV, but doesn't have the often-overpowering bite that imperial stouts with comparable ABVs usually have. Pair this delicious concoction with a dish of similar richness that also has a hint of sweetness, like Smoked Baby Back Ribs with Cola-Barbecue Sauce or Mahogany-Glazed Chicken.
7. Fistful of Peel Imperial Citrus IPA, Ellicottville Brewing Co. (Ellicottville, NY)
Last, but most certainly not least, this imperial IPA is hoppy but not grassy. The zesty flavor imparted by orange, grapefruit, and lime peel gives this brew a really interesting and balanced fruity but not-quite-sweet citrus flavor. Don't underestimate this one—it's an imperial, which means it's bold. Pair it with something equally bold. A properly caramelized grilled steak would go nicely with it, or a delectable barbecued beef brisket.
What are you looking forward to drinking this summer? What are your favorite summertime food and beer pairings? Share your favorite craft beer, brewery, or style with us—we'd love to hear about it!
Save