No other time of year can top the festivity of the December holidays. Whether you're celebrating Christmas, Hanukkah, New Year's Eve, or the holiday season in general—nothing compares to the ambiance of this time of year with the lights, the music, and—of course—the opulent parties. At the center of every great party is the delicious meal.
Whether you're hosting a festive family affair or an intimate dinner party, Lobel's has the perfect roast for your event.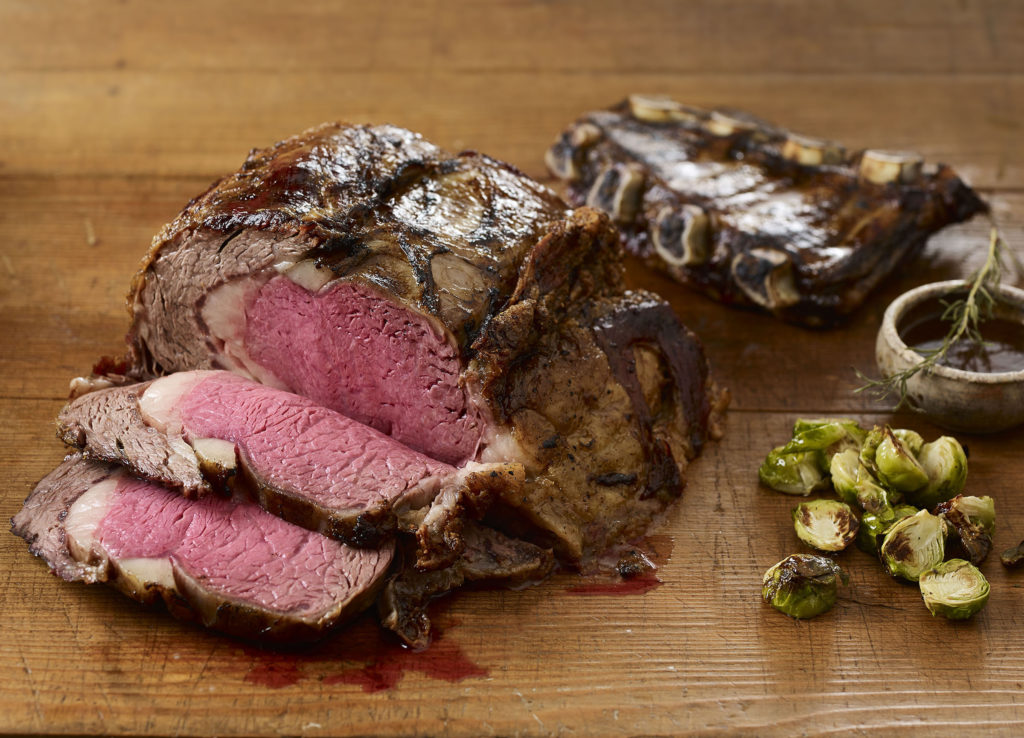 The classic choice for Christmas dinner
Beef roasts are the traditional centerpiece to a holiday meal. Take your dinner to the next level with a dry-aged rib roast. One of the most desirable of all beef roasts happens to be Lobel's signature roast. A traditional choice for festive occasions, these well-aged roasts are impressive in presentation and a delight on the palate—exquisitely flavorful and tender. Choose between a bone-in roast, a boneless roast, or—if you can't decide—a boned-and-tied roast!
The centerpiece of an intimate gathering
Lobel's Chateaubriand Roast is cut from the center of the whole tenderloin. The tenderloin is one of the most versatile and highly prized of all beef roasts—leaner than most and tender beyond belief. The 24-ounce Chateaubriand for Two is the perfect centerpiece for a cozy dinner. The 2-pound Chateaubriand Roast can highlight a chic dinner for four.
A traditional braised dish for Hanukkah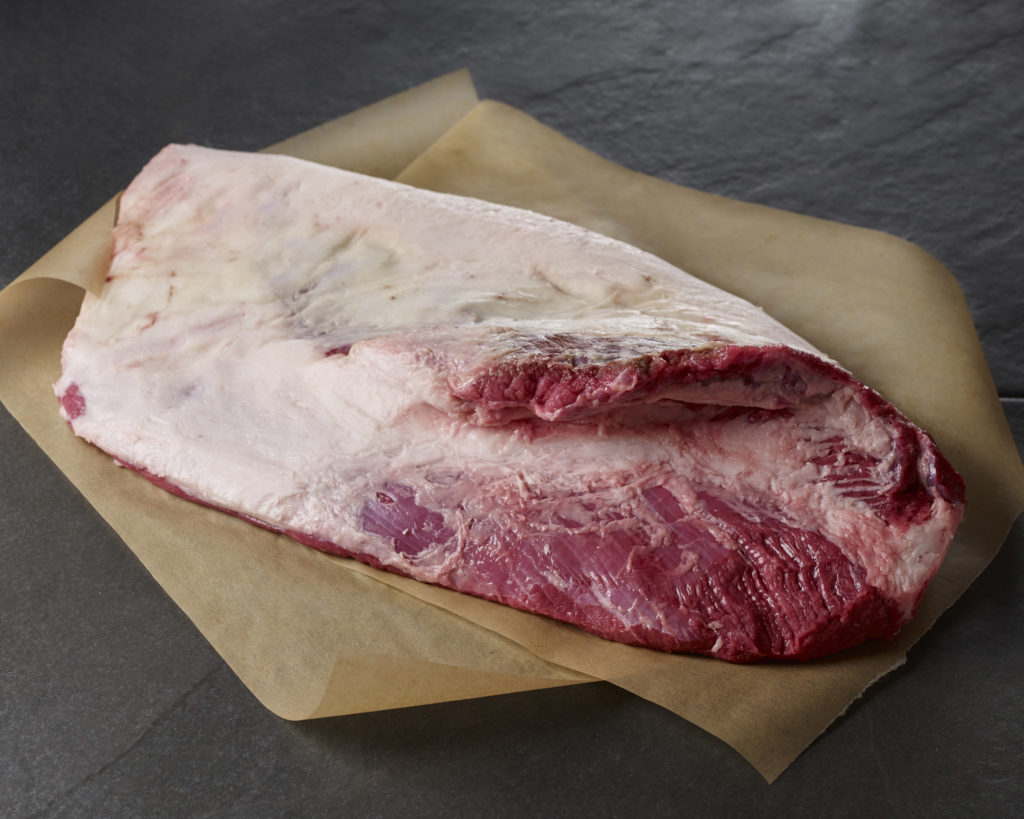 A braised brisket is the epitome of family-centered feasts. Imagine sitting down with your family and friends amidst the heady aroma of a meal that is the very essence of comfort food, community, and holiday celebrations. A big platter of tender meat surrounded by aromatic vegetables is no single-serve enterprise, braised dishes are meant to be consumed around a communal table with banter and lively conversation.
Stanley Lobel claims, "Nothing says 'family supper' like a brisket braised with carrots, potatoes, onions, and lots of garlic."
The elegant selection for a dinner party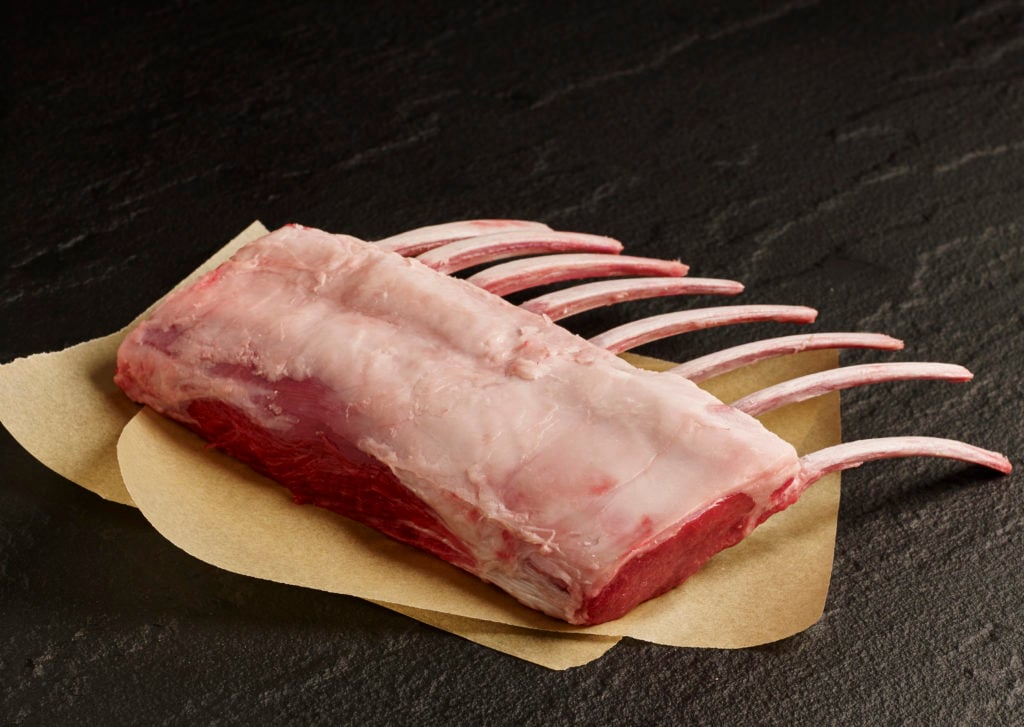 Frenched Rack of Lamb is a sophisticated roast that makes a beautiful presentation and is easy to carve. This delicate, all-natural roast is at its best when roasted simply and served medium-rare.
For easy carving and serving
For a large party or an open-house style gathering, a buffet might be more convenient than a sit-down dinner. Lobel's Smoked Spiral-Cut Hams would be the perfect addition to any buffet spread.
Processed to Lobel's of New York specifications, each ham is steeped in a maple-sugar and spice brine for a week before it is double-smoked in small batches with applewood for 16 days. This time-honored method of hand-crafting yields a ham of incomparable tenderness and complex flavors.
The star of the buffet
If you love strip steak, you'll be head over heels for our USDA Prime Dry-Aged Boneless Shell Roast. Also known as a strip loin roast, Shell Roast is an ideal selection for serving on a buffet because it is so easy to prepare, carve, and serve. The shell is one side of the short loin—the other side being the tenderloin. If this roast were cut into individual steaks, you'd have strip steaks. This is a roast that is meaty, juicy, and tender with a deliciously beefy flavor.
For an indulgent feast
Some combinations are absolute classics, and our bacon-wrapped tenderloin cuts are among them.
Each hand-cut roast comes from the large end of the whole tenderloin so they have the same meltingly tender texture and mild flavor as our center-cut filet mignon and Chateaubriand. Each cut is then complemented deliciously with strips of smoky bacon that are hand-wrapped and secured. A decadent Wagyu roast wrapped with smoky bacon is the ultimate indulgence
What is your favorite roast for the holidays? What would you serve alongside any of these delicious roasts? Are you hosting any festive gatherings this holiday season?