Everyone loves bacon. And everyone loves grilled meats. So we're sure that if they tried it, everyone would love grilled bacon! But don't just take our word for it. The next time you have the grill fired up, be sure to add some bacon.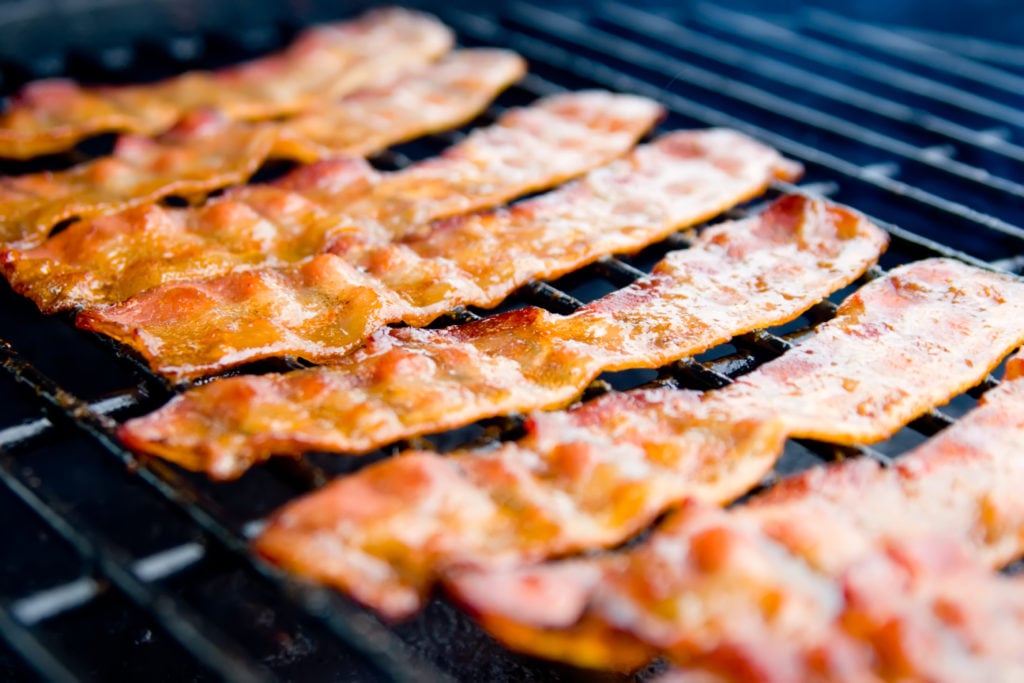 How to Grill Bacon
Cooking bacon on the grill is just as simple as any indoor cooking method. There are a few convenient ways to grill bacon. The first is to place the strips of bacon directly on the grill grate and grill over medium-high heat, 4-6 minutes per side, or until the bacon is cooked to your liking. With this method you must be careful of flare ups caused by the dripping bacon grease.
To help avoid flare ups, you can lay foil on the grilling racks and cook the bacon on top of the foil. Be sure to fold the edges of the foil up to prevent the bacon grease from running over. With this method, cook the bacon on medium-high heat for 10-15 minutes, or until the bacon has reached your desired doneness.
Similarly, you can use a cast iron skillet or grilling pan to cook the bacon. There is even a grilling tool designed specifically for grilling bacon!
Enjoying Grilled Bacon
Grilled bacon can be enjoyed anytime. One of our favorite things about camping is an all-grilled breakfast. Even when you're not camping, try firing up the grill before the day gets too hot and prepare the breakfast of grilling champions.
Grilled bacon can also be added to your favorite appetizers or side dishes for a delicious infusion of smoky goodness, like David Lobel's Grilled Bacon and Onion Potato Salad, baked beans, or Grilled Bacon-Wrapped Scallops.
Bacon is one of our favorite burger topping. Remember to throw some bacon on the grill a few minutes before your burgers are done. You can also use grilled bacon to top your favorite sandwiches and salads.
Have you ever grilled bacon? Do you add grilled bacon to your favorite summer salad or sandwich? What is your favorite kind of bacon to grill?
Save
Save
Save
Save