As soon as the leaves start changing and we start to feel a crisp autumn breeze we like to cozy up to comfort food. We asked the Lobels to share with us their favorite fall comfort foods.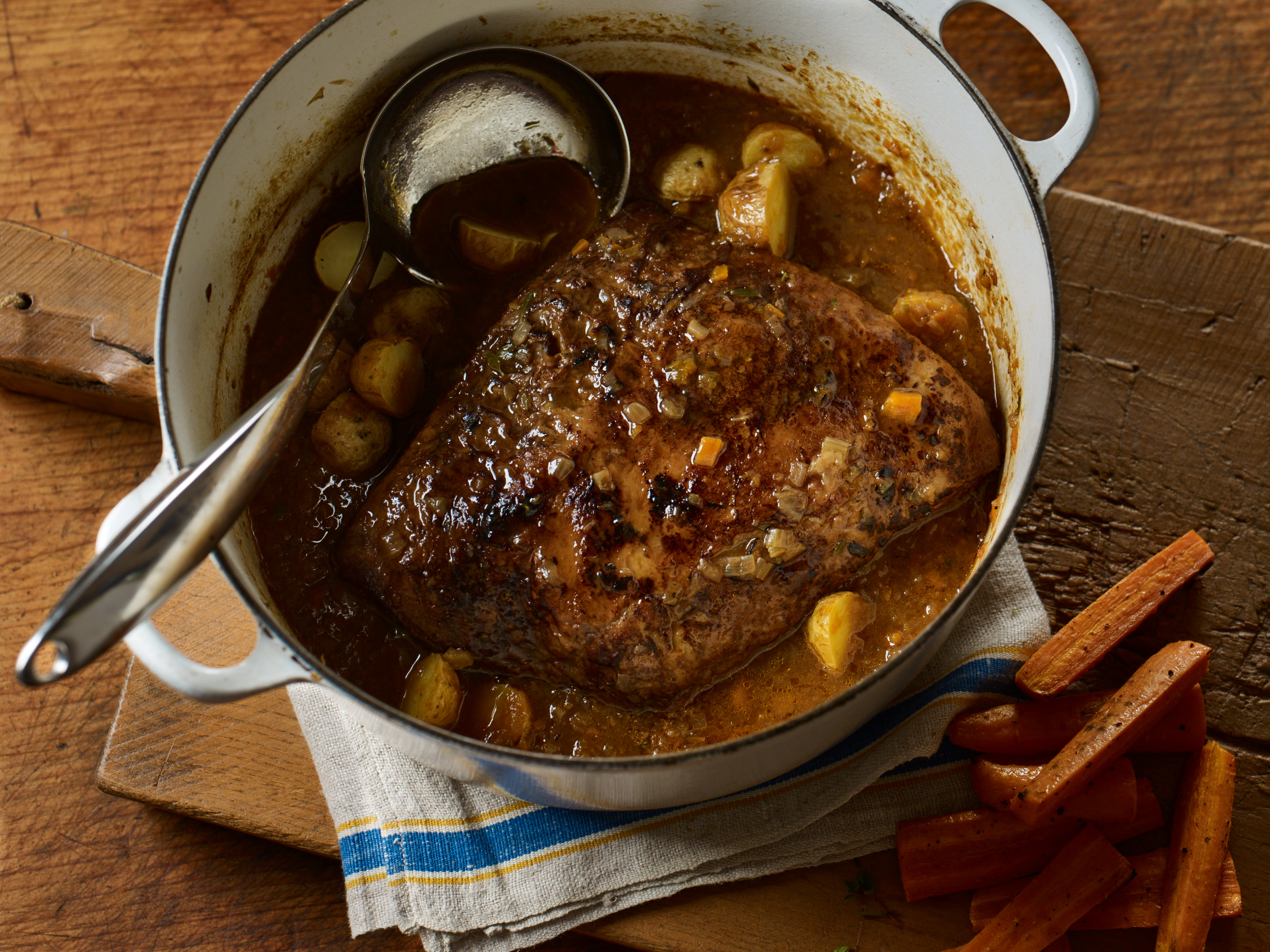 Stanley Lobel: My favorite dish to make in the fall is a BBQ Braised Pot Roast using Lobel's Wrangler™ USDA Prime Pot Roast. My mouth is watering the whole 2 1/2 hours the roast is braising. Be sure to season with plenty of fresh garlic, salt, and pepper.
Mark Lobel: I love a good burger any time of year. My favorite is a grilled Prime Rib Burger cooked rare and topped with caramelized onions, cheddar cheese, lettuce, tomato, and—of course—bacon. Don't forget the ketchup! And you can't go wrong with crispy homemade french fries on the side.
Brian Lobel: I crave a grilled skirt steak that has been marinated in Lobel's New York Marinade with mashed sweet potatoes with a cinnamon marshmallow glaze!
Evan Lobel: One of my favorite comfort foods for fall is chicken pot pie with homemade biscuits.
Joanna Lobel: When the weather starts to change I want to eat chili with a dollop of plain Greek yogurt and crusty bread for dipping.
David Lobel: My favorite comfort meal is a hearty bowl of beef stew made from cutting Lobel's Wrangler™ USDA Prime Pot Roast into 2-inch cubes.  The key is searing the meat in a cast-iron skillet until there is a nice crust on all sides of the cubes before slow cooking it with potatoes, carrots, and onions.
What is your favorite thing to eat when the weather starts to cool down? Have you tried Lobel's Wrangler™ USDA Prime Pot Roast? What's your favorite comfort food recipe?