Bacon, bacon, and more bacon. Bacon at every turn.
Has any other sort of meat ever caused such frenzied euphoria?
No, it's not a cult—too many believers, and more and more converts every day.
The fascination with bacon has exploded exponentially.  It is a mass movement, or—some might say—mass hysteria over salty, smoky strips of lean and fat joined in a marriage made in epicurean heaven.
From the ridiculous to the sublime, and everything in between, variations on the bacon theme abound. There's always something else into which a bacon essence can be infused. Whether it turns out to be a good idea or not is another matter.
Question: How can you make bacon itself better than it already is, rather than trying to make other things taste like bacon?
Answer: Make it sweet or savory or both.
If you have never had the pleasure of candied bacon, try the following recipe for Spicy Maple-Candied Bacon—you will enter a new reality. And, if candied bacon is already your thing, this recipe will really tickle your taste buds in a new way.
Bacon and maple have a real affinity for each other—it's that salty-sweet thing—and then the Lobel's All-Purpose Savory Seasoning kicks in with savory notes and a bit of heat.
So what can you do with candied bacon?
Turns out, plenty.
Nibble on a strip all by itself.
Stick a strip in a Bloody Mary with a cucumber spear.
Break into bite-sized pieces and offer as an appetizer instead of chips with drinks or on a buffet table. (Better make a double batch—turn around and they will be gone.)
Serve pieces with an assortment of water-rich crudité (such as cherry tomatoes, cucumber rounds, zucchini slices), fruits (like grapes, apple slices, melon), or dips (try hummus and plain yogurt, baba ghanouj, sour cream with Sriracha, or vanilla whole-milk yogurt).
Top vanilla or caramel ice cream with candied bacon crumbles.
Pulverize in a blender and sprinkle the powder on hot, buttered popcorn.
Take the same powder and mix it with seasoned flour to coat fish filets, shrimp, scallops, pork, or veal medallions, or chicken cuts for sautéing, roasting, or frying.
Spicy Maple-Candied Bacon
Ingredients
Instructions
Preheat your oven to 400°F with an oven rack set to the second or third rack position.
Line a rimmed cookie sheet with aluminum foil and place a cookie rack on top of the foil.
Lay strips on the rack in a single layer, making sure the edges don't overlap.
Put the bacon in the oven for about 5 minutes.
In a bowl, combine your ingredients for the coating mixture: maple syrup, raw sugar, Dijon mustard, sea salt, and seasoning.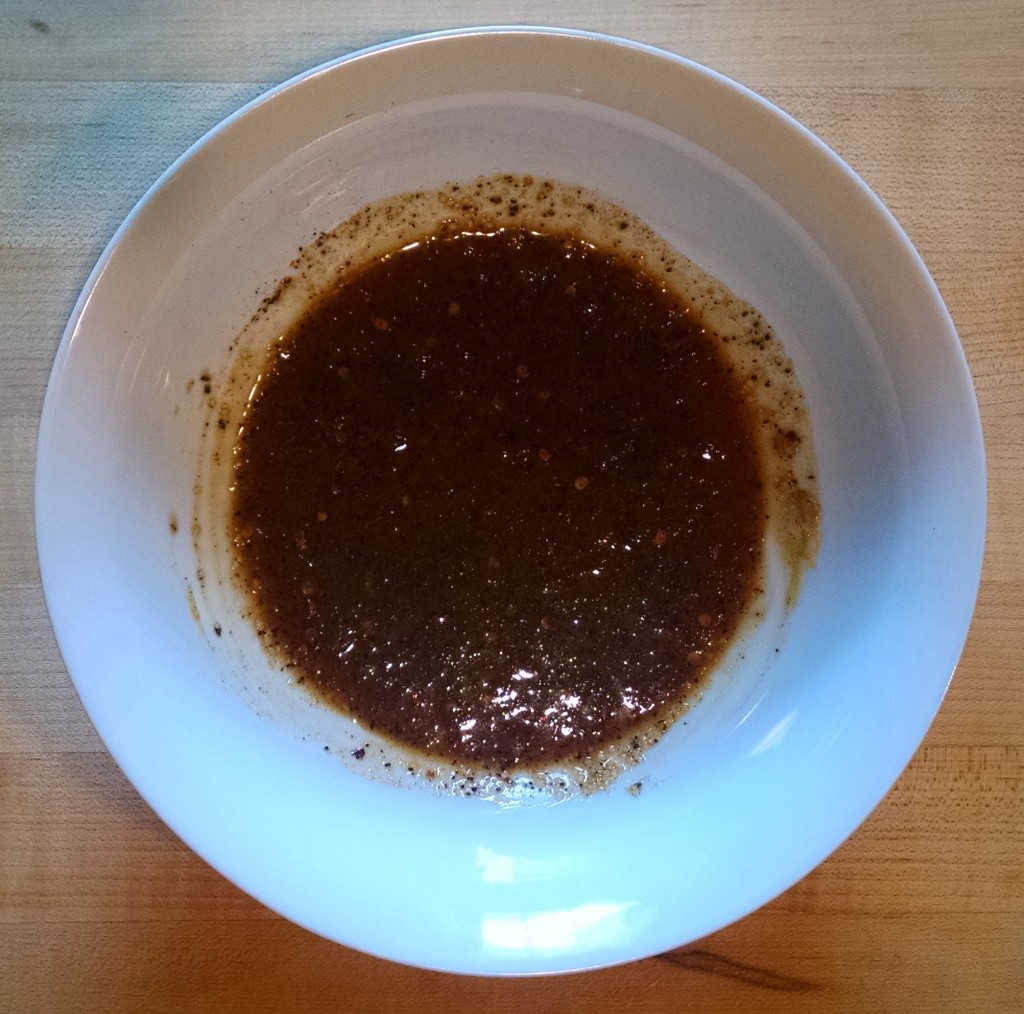 Thoroughly blend the ingredients.
After 5 minutes, remove the bacon, brush slices with the coating mixture, and then return to the oven for 10-15 minutes more. (If the bacon seems to be browning too quickly, lower the oven temperature to 375°F.)
Then turn the bacon slices over, brush again with the coating mixture, and bake for 10-15 minutes more—until  desired crispiness is reached. (NOTE: If desired, put bacon in the broiler set on HIGH with the oven door ajar for 3-4 minutes to caramelize the coating more. Keep a close eye on it to prevent burning.)
Remove from the oven and let cool 5-10 minutes on the rack.
Then remove to a glass or porcelain plate/platter or a metal surface such as a cookie tray. Don't place on paper towels or parchment paper because the bacon will get stickier as it cools.
* If using round Cottage Bacon or Canadian Bacon, score the edges 4–5 times to minimize curling, and reduce cooking time by 5 minutes per side.
Have you ever had candied bacon? If so, what's your favorite flavor? How do you use candied bacon in cooking?