The Lobel family of Lobel's Prime Meats in Manhattan and Lobel's of New York online butcher shop are fourth- and fifth-generation butchers. With our Cut of the Month series, we will bring you their wealth of knowledge and expertise on specific cuts of meat, including their unique characteristics, preparation methods, and how to select the best cut.
Skirt steak is the traditional choice for fajitas and a wonderful cut for a myriad of steak salads. Skirt steak is best cooked quickly and sliced across the grain.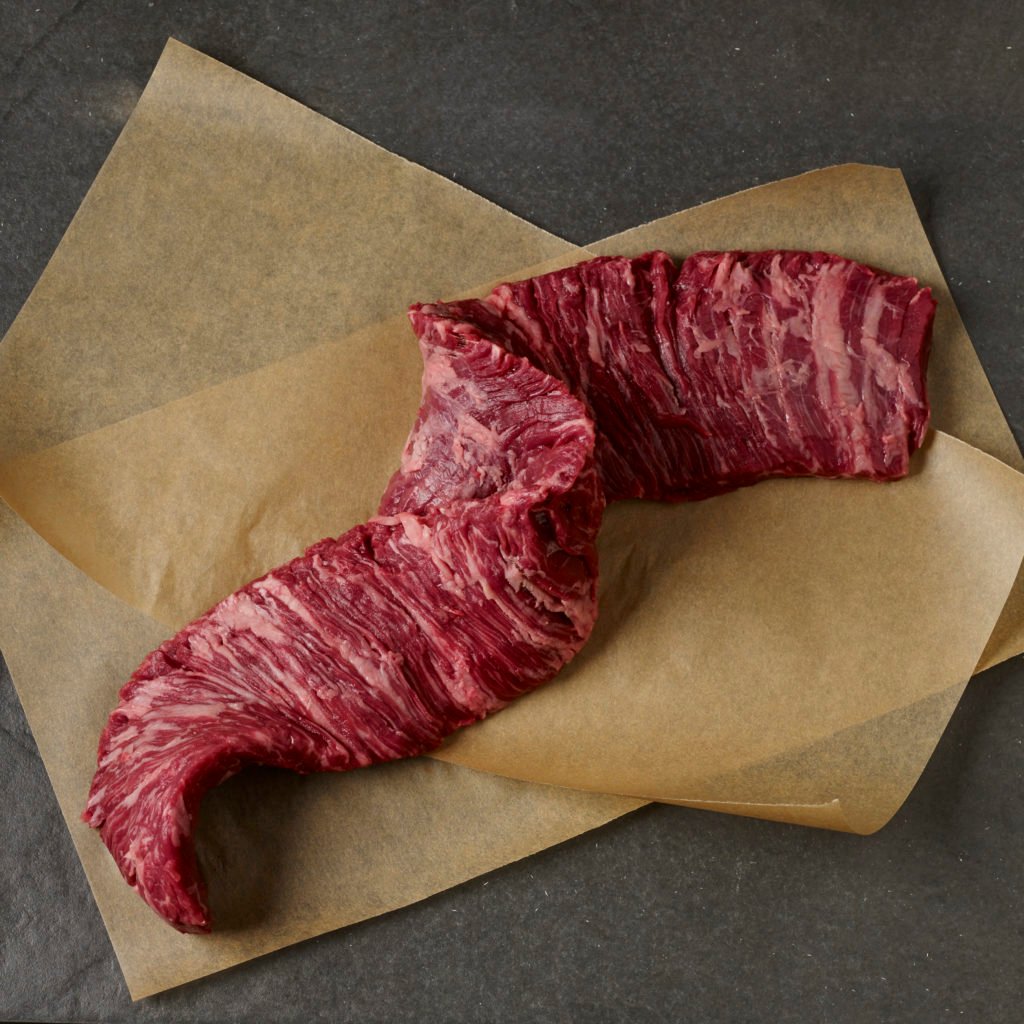 There are two cuts of skirt steak: the inside and the outside skirt and both are cut from under the breast.
The outside skirt steak is preferred, because it is more tender, juicy, and flavorful. Typically, this skirt steak is about 3/4 inch thick and is terrific for broiling, grilling, and pan-broiling.
It benefits from a marinade, too. When we prepare skirt steaks for sale, we usually score the meat to allow the flavors from marinades or spice mixtures to permeate it.
The inside skirt steak is similar in texture and size, but is generally far less tender.
Ready to dig into a skirt steak? Try our recipe for Three-Pepper Pomegranate Skirt Steak. Given their long, flat shape, skirt steaks cook in a flash—less than 8 or 10 minutes. This recipe enhances the steak with a marinade bolstered by a flavorful acidic ingredient (pomegranate juice), fortified by the molasses.
Although skirt steaks are relatively inexpensive, it's a good idea to buy USDA Prime or Wagyu steaks and pay close attention when you grill them. This way you will be guaranteed tender, absolutely delicious meat.
Have you tried skirt steak? What's your favorite way to prepare skirt steak? What cut do you use for fajitas?