We are all a little weird and life's a little weird, and when we find someone whose weirdness is compatible with ours, we join up with them and fall in mutual weirdness and call it love.— Dr. Seuss
Valentine's Day, the lovers' holiday for just the two of you. It's time to let the rest of the world fall away and embrace what brings you together. It's time to celebrate your union.
In Shakespeare's time, it became fashionable to send sentiments of love on February 14. That was the day on which two fifth-century Christians named Valentine were martyred on the same day, but in different years.
From there, as they say, the rest is history.
Today, Valentine's Day is known as a day for pulling out all the stops and spoiling your sweetheart. Rather than braving the hustle and bustle of a crowded restaurant, consider a romantic dinner for two created in your own kitchen with your own hands.
These are some of our favorite cuts for celebrating an intimate Valentine's Day in.
1. Chateaubriand for Two
From the center of the whole tenderloin comes the popular and elegant Chateaubriand. The 24-ounce Chateaubriand for Two is the perfect centerpiece for a cozy dinner.
2. Filet Mignon
Cut from the supremely tender and mild tenderloin, filet mignon is both the leanest and the most tender steak. It is among the most favored steaks among our customers.
 

 

 

 

View this post on Instagram

 

 

 

 
3. Bone-In Filet Mignon
Although you don't see this cut very often, bone-in filet mignon is well on its way to becoming a new classic steak, judging from the way it is showing up on leading steakhouse menus and capturing the taste buds of in-the-know steak lovers. It features all the tenderness of a filet with all the rich flavor added by the bone.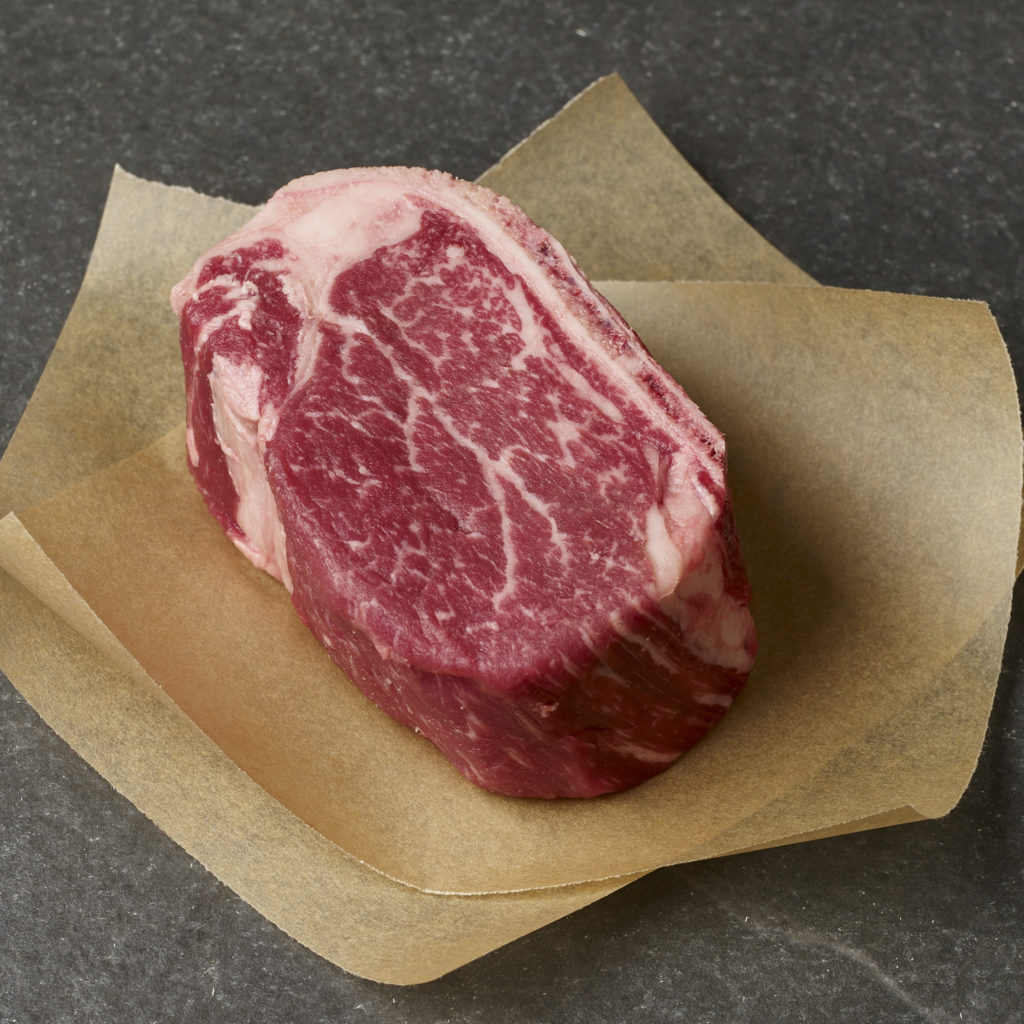 4. Porterhouse Steak
Our customers have made the Porterhouse one of our most popular steaks, perhaps because the cut contains both the strip steak and a full portion of filet mignon. A 22- or 36-ounce steak are excellent sizes for two to share, depending on your appetite.
Another great cut to share, the T-bone steak is similar to a Porterhouse, but with a smaller portion of filet.
 

 

 

 

View this post on Instagram

 

 

 

 
5. Double Boneless Strip Steak
Our boneless strip steaks are one of our most popular steaks. These steakhouse favorite cuts, also know as New York Strips, are aged to perfection and feature-rich, beefy flavor. Take Valentine's Day up a notch with our 30 oz. double boneless strip steak, which is perfectly sized for two to share.
6. Sweetheart Steaks
We have heart-shaped steaks in either boneless rib or boneless NY Strip butterflied to give the Valentine's image added emphasis.
7. London Broil for Two
An unforgettable cut, exclusive to Lobel's. This Signature London Broil is in a class of its own for exquisite flavor, tenderness, and texture.
8. Long-Bone Rib Steak
Dry aged to perfection with a rib bone extending 8 to 10 inches beyond the eye of the steak, our Long-Bone Rib Steak makes a massive and primitive impression.
 

 

 

 

View this post on Instagram

 

 

 

 
9. Hanger Steak
Hangers are sometimes also called the "butcher's tenderloin" because butchers would put it away for themselves, rather than sell it at retail because many consider it an unattractive cut. We remove the center membrane, so you have 2 lobes of 6 to 8 ounces each—perfect for two. Looks aside, the hanger steak is a full blast of beefy flavor and tenderness that doesn't stop. Plus, it cooks quickly, which means more time for romance.
10. Rack of Lamb
Frenched Rack of Lamb is a sophisticated and elegant roast that makes a beautiful presentation and is easy to carve. At its best when grilled or roasted simply and served medium-rare.
What's your favorite main course when making plans for a romantic dinner for two? What are your favorite side dishes? Besides dinner, what do you do to make the evening special? Old favorites? Something new?