Summer is here! It's time to make the most of the nice weather and move the cooking outdoors. There are few things we love more than the one-of-a-kind aroma of steaks sizzling on a hot grill.
But steaks aren't the only cuts we love throwing on the grill. Here are 10 recipes we're loving this summer.
1. Grilled Filet with Gorgonzola Scallion Compound Butter
Filet mignon is one of the most popular steaks for grilling. The small, thick steaks—perfect for individual servings—are soft and tender, which is appealing to grill cooks.
But filet mignon is not always as flavorful as other steaks. Therefore, we think it's important to rub it with olive oil, salt, and pepper before grilling to enhance the flavor. In this recipe we serve each filet with a pat of melting flavorful butter!
2. Tuscan-Flavored Split Chicken
This flavorful recipe takes the hassle out of grilling a whole chicken. Split chicken is cut right through the middle so that each half is composed of a breast, a thigh, and a leg—and is very easy to grill.
Lay the halves skin side down over the hot fire and then, using tongs, turn them several times as they cook so that they pick up attractive grill marks. We grill relatively small chickens and expect a half chicken to be one serving, but you might prefer to cut the grilled chicken into breasts and dark meat for smaller portions.
3. How To: Grill Roast with Stanley Lobel
Cooking a roast on the grill may seem intimidating, but grill-roasting is easier than you think. In this video Stanley Lobel will walk you through the process, step by step.
Your taste buds are awaiting the juiciest and most tender roast you can imagine with unique flavors only cooking with smoke and flame can impart.
Surf & Turf is a truly decadent feast. Lobel's Maine Lobster Tails are especially delectable when cooked over smoke and flame right in your own backyard.
Follow this simple recipe to grill your lobster tails to perfection. Served alongside a Lobel's USDA Prime Filet, you'll have the very best that land and sea have to offer.
5. Stuffed Cheeseburger Deluxe
Summer is all about burgers. And no burger equals the one that has been kissed by the flames of the grill in your own backyard.
This fun recipe calls for putting the cheese inside the burger, rather than on top of it.
6. Southwestern Style Pork Chops
There's something wonderful and comforting about delicious pork chops. They're even more delicious when cooked on the grill.
For this spicy recipe you can use either loin chops or rib chops. Beware of this spice rub: It is not for the faint of heart. The salsa cools it down a little, but not completely. If the rub is to your liking, try it on pork loin or spare ribs too!
7. How To: Grill the Perfect Steak
Sometimes it's good to revisit the basics. There are only 8 steps to follow to grill the perfect steak!
Let America's #1 family of butchers show you how using the indirect-heat method. It's a two-stage method of searing briefly over high direct heat to develop a crunchy, caramelized crust and then finishing over moderate heat to bring it up to the desired degree of doneness.
8. Sausage, Pepper, and Onion Hero
Who doesn't love a good sandwich? They're delicious and perfect for casual weeknight dinners.
Satisfy your sandwich craving with this tasty hero recipe from our friend and fellow grilling-enthusiast, Chef Jamie Purviance.
9. Smoked Brisket with Dry Rub and Mopping Sauce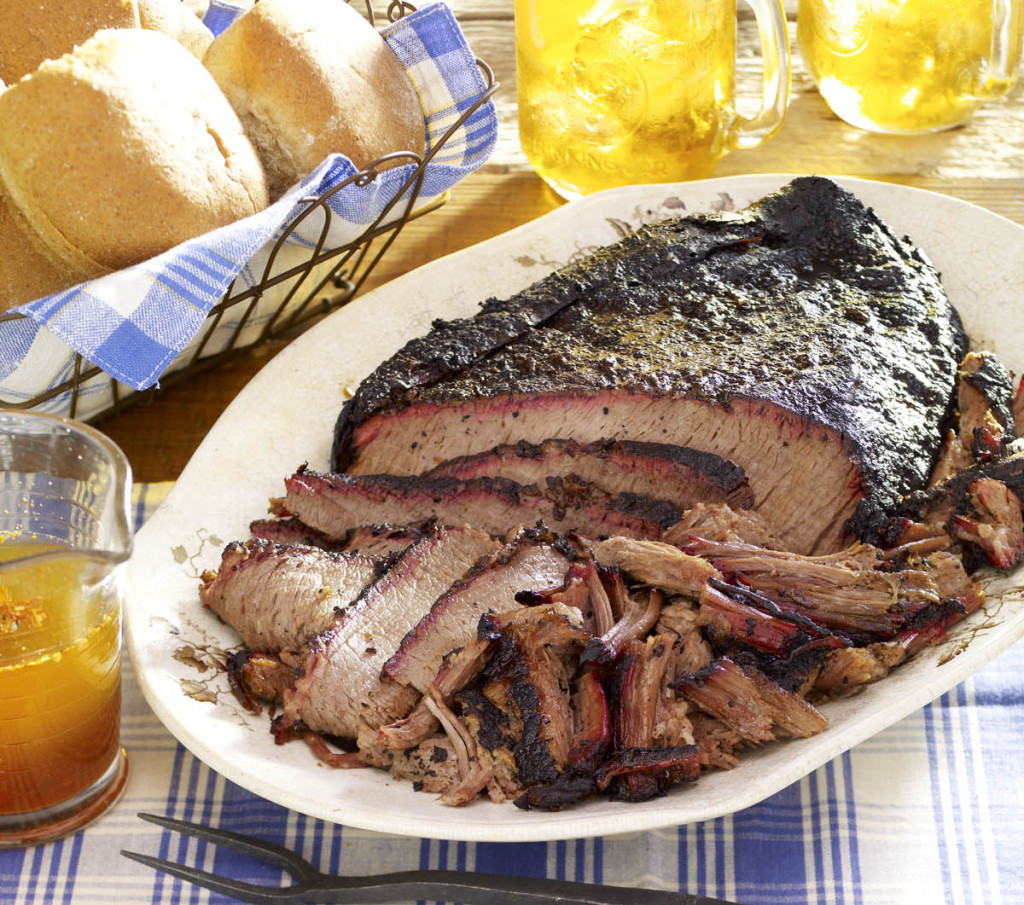 Summertime cooking isn't just about the grill. Your smoker also deserves some time to shine. Follow this recipe for smoked brisket and we guarantee your mouth will be watering by the end.
We like to serve our BBQ Prime Beef Brisket with a side of fresh, crunchy slaw. We mound the brisket up on a bun then splash it with this mopping sauce—the same sauce it's bathed in while smoking—to add the finishing touch.
10. Grilled Bacon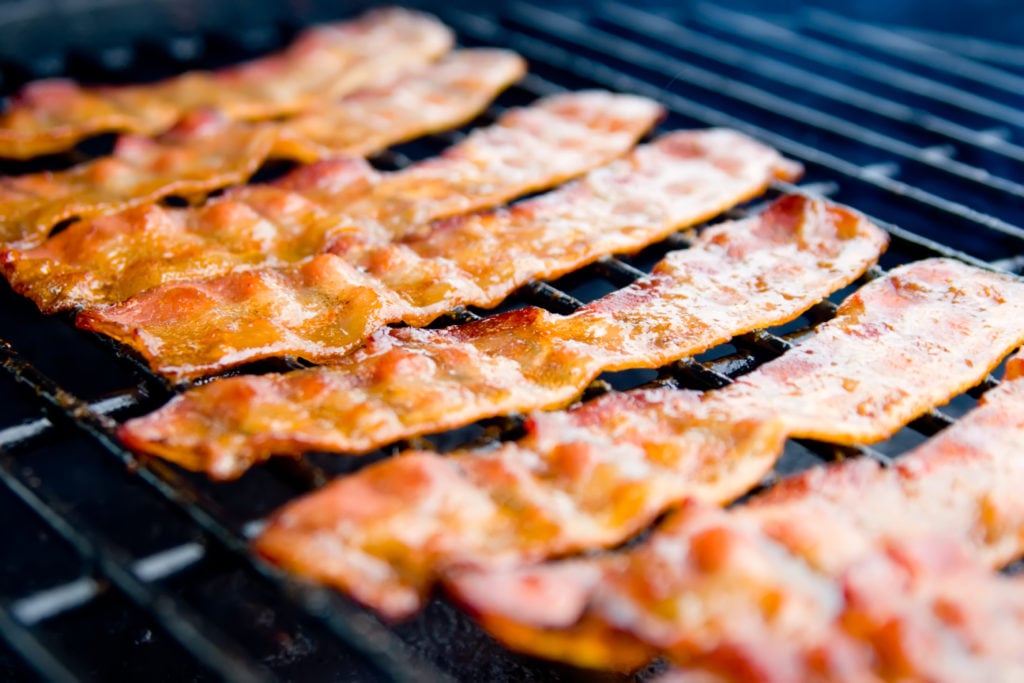 Everyone loves bacon. And everyone loves grilled meats. So we're sure that if they tried it, everyone would love grilled bacon. But don't just take our word for it. The next time you have the grill fired up, be sure to add some bacon.
Cooking bacon on the grill is just as simple as any indoor cooking method. Just follow some of these simple tips and your backyard will soon be filled with the delicious aroma of grilled bacon!
What's your favorite thing to eat during the summer? What's your favorite grilling recipe? What is your favorite steak to cook on the grill?