National Wine Day is May 25 and we want you to be able to celebrate to the fullest! We've put together this list of 15 recipes that feature wine for both outdoor and indoor cooking. So pour yourself a glass—or two—and enjoy some of our favorite recipes with wine!
Great Grilling
Wine-Marinated Grilled Flank Steak
Economical cuts usually benefit from marinating. Use a dry red wine in this recipe and marinate for at least 6 hours.
Classic Grilled Veal Chops and Merlot Wine Sauce
Veal chops are among those cuts of meat that we feel benefit from the adage "less is more" and require neither a marinade nor much seasoning. But these chops are served with a wine sauce, just to dress up the party.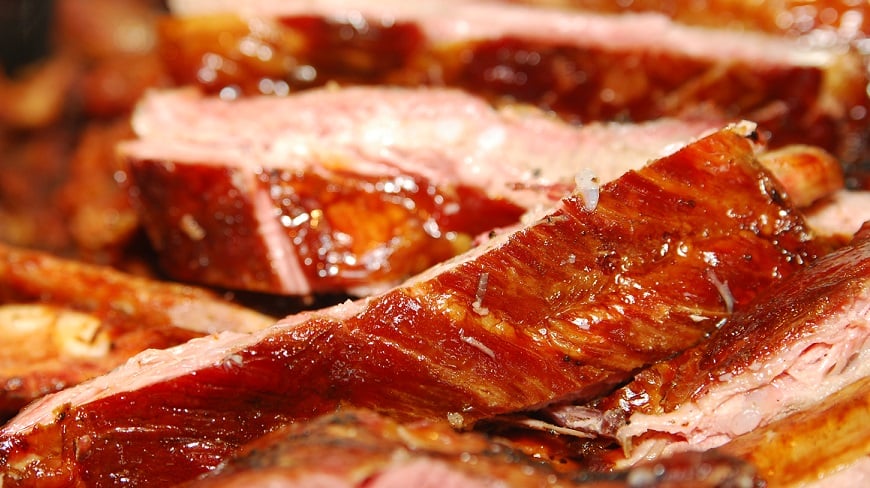 Chinese BBQ Pork
This recipe calls for Chinese rosé wine. If this is too difficult to find, substitute Shaoxing wine or dry sherry.
Grilled Beef Stew
For the most intense charcoal-grilled flavor, cook this stew on a charcoal fire rather than a gas grill—although it is delicious either way.
T-Bone for Two with Mushroom Sage Sauce
Love mushrooms? You'll love this recipe. Any sort of dried mushroom works here and adds deep, rich, earthy flavor. Use a single type of mushroom or a mixture of your own choosing.
Indoor Cooking at its Best
Butterfly Filet Mignon With Sherry
Serve this mouthwatering steak with asparagus with lemon butter and claret wine.
Pan-Cooked Veal Chops with Light-Herb Cream Sauce
These pan-cooked chops are served with a creamy white wine sauce. For a twist on this recipe, try preparing it in a cast iron pan on the grill.
Pork Chops in Red Wine
Serve these succulent chops with buttered spinach, spiced peaches, and a dry red wine.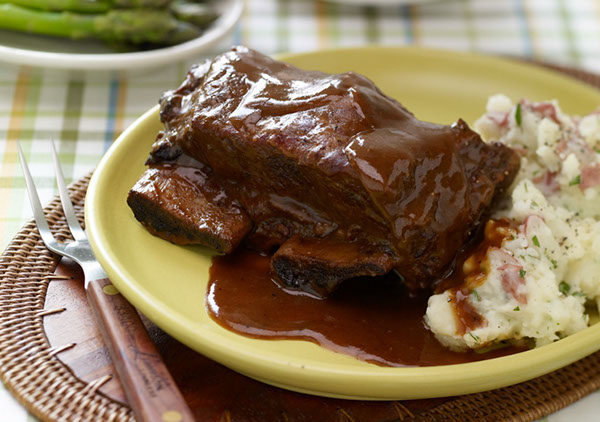 Braised Flanken (Short Ribs of Beef)
This recipe produces tender, moist ribs that fall off the bone. Serve with noodles, broccoli, and a good dry red wine—perhaps the same one used in the recipe.
Wine Sauces and Marinades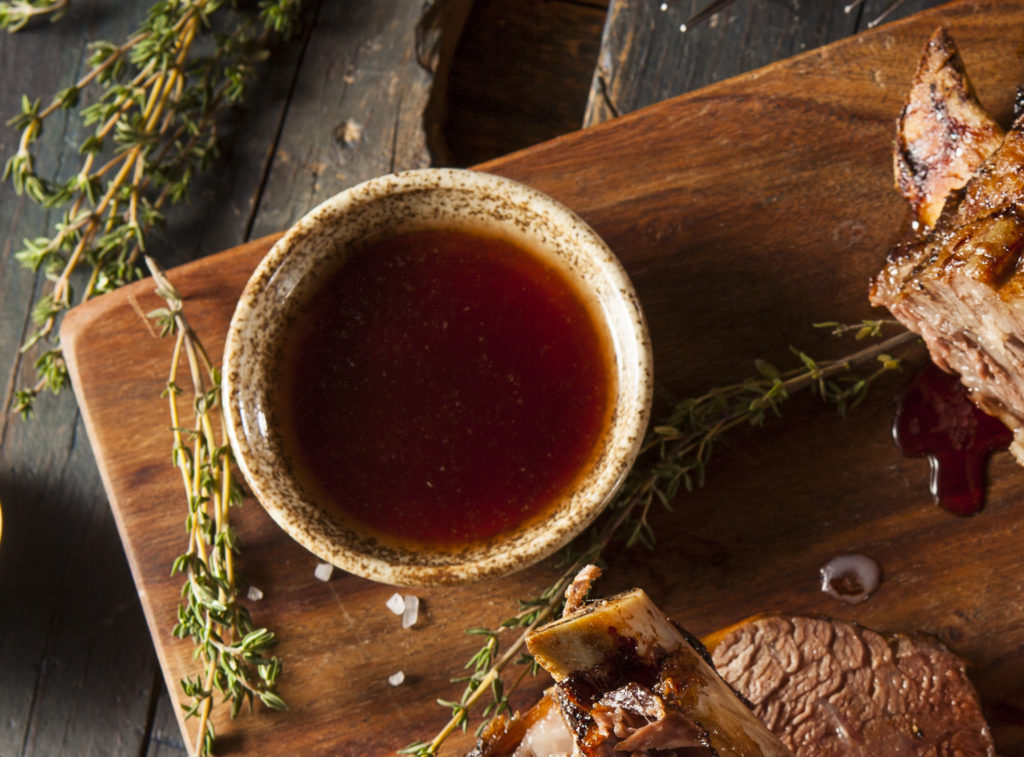 Merlot Wine Sauce
Choose your favorite Merlot for this recipe. Or you can swap in a Cabernet Sauvignon.
Bordelaise Sauce
This recipe was especially devised to serve with a tenderloin or chateaubriand roast, but is equally delicious with grilled or broiled steaks.
Béarnaise Sauce
Use this sauce with grilled or sautéed meat. It is quite a rich sauce, so don't plan too hearty a menu to serve with it.
White Wine Marinade
We use a mixture of wine and wine vinegar in this elegant, easy marinade. Use it for chicken, veal, or any mild meat.
Leon's Sauce
Evan Lobel's father, Leon perfected this sauce over the years and we're proud to share it. Use it as a dipping sauce or drizzle it over a just-grilled steak.
Garlic and Mushroom Sauce for Fondue
This sauce is great for any grilled, broiled, or sautéed meats. Try it atop a burger or steak sandwich for an incredible meal!
What is your favorite type of wine? Do you prefer red or white? Are you a master at wine and food pairings? If so, what is your favorite combination? What is your go-to recipe to add wine to?
Save