Did you know National Brisket Day is May 28th? Brisket is one of our favorite cuts, so in honor of the day we have compiled everything you need to know about this mouthwatering culinary delight.
Brisket is a cut taken from the breast. It lends itself to a wide variety of uses from braising to smoking to curing for corned beef.
Traditionally, brisket is cooked long and slow to ensure the tenderness of the finished dish. Lower-grade briskets have rather lean meat and a cap of fat that can vary in thickness.  Lobel's USDA Prime, Natural Prime, and Wagyu briskets are "packer's cut" which means they have abundant marbling that bastes the meat from the inside as it cooks and a substantial fat cap that bastes the meat from the top down throughout the entire cooking process.
Learn More About Brisket
We love brisket—so we write about it a lot. If you're looking to learn more about brisket, be sure to check out the links below:
Culinary Classic: Texas-Style Smoked Brisket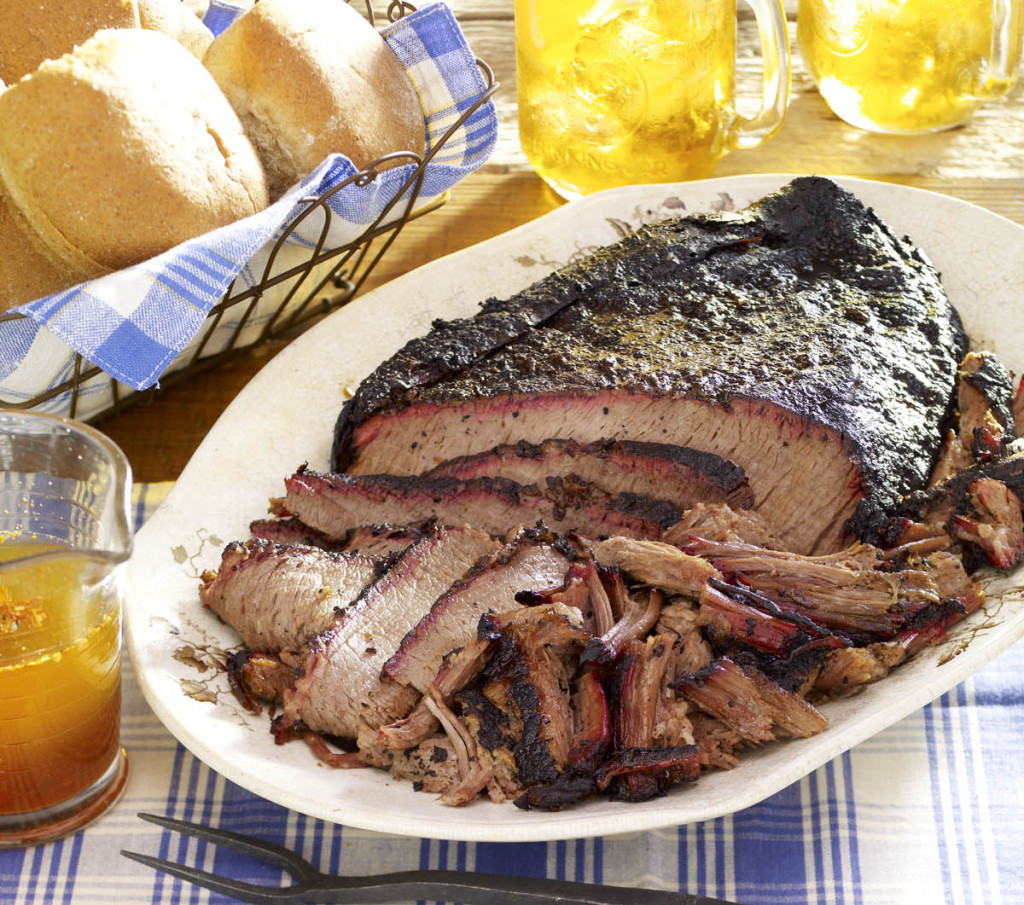 Delicious Brisket Recipes
Looking for a recipe? Look no further. We've compiled some of our favorite brisket recipes below:
Smoked Brisket with Dry Rub and Mopping Sauce
Smoked Brisket with Coffee-Beer Mop Sauce from Steven Raichlen
Watch & Learn: Brisket Video
If you're looking for a mouthwatering video, you have to watch this one. Our good friend Troy of T-Roy Cooks smoked a Lobel's Wagyu Brisket and said it was the best he's ever had!
How much do you know about brisket? What is your favorite brisket recipe? Do you prefer to braise brisket or smoke brisket?