More and more, backyard cooks are turning to pork when deciding what to grill. It is delicious when cooked over an open fire and, being a sweet-tasting meat, lends itself to any number of marinades, rubs, sauces, and seasonings.
Pork on the Grill
People have been eating pork longer than any other domesticated animal. This may explain why so many ancient dietary restrictions grew up around pork, but it may also explain why we have such an abiding fondness for this rich-tasting, sweet meat. today, more than 20 percent of the meat eaten by American consumers is pork, and a growing percentage of that is being cooked on the grill.
When grilling pork, remember that cooking times provided in recipes are not exact. All grills cook a little differently, and some fires burn hotter than others. You will soon get to know your own grill and your own style and will be able to use cooking times as guidelines.
Test for doneness by looking at the meat or by touch, and particularly with pork, use an instant-read thermometer to determine when the meat is done. Pork must be cooked thoroughly. The thermometer should register between 150° and 155°F. At this time, take the pork off the grill and let it rest for several minutes. During resting time, the internal temperature will rise to 160°F. This way, the meat will not overcook and be dry.
Preparing Pork for Grilling
Always buy cold pork. In supermarkets, meat is stored in refrigerated cases and in butcher shops some is displayed in chilled cases, but most is held in the meat locker. When shopping for groceries, buy the meat last. When you get your meat home from the butcher or supermarket or when you open your shipment from Lobel's of New York, immediately stow the meat in the coldest part of the refrigerator, which usually is the rear of the lowest shelf.
Do not unwrap the meat; you do not want to expose it to the air unnecessarily, and keeping it in its original packaging is a good idea. Remember that summer humidity and higher temperatures are hard on meats, so in warm weather, plan to grill the meat soon.
Keep the pork in the refrigerator almost until you are ready to cook it. You may have taken it from the refrigerator to marinate or rub it with a seasoning mix, but we advise returning it to cold storage as soon as it has been prepped. It is simply not safe to hold meat at room temperature.
However, there is one important exception to this rule: Meat should be at room temperature before you cook it. Take it from the refrigerator about thirty minutes before you are ready to grill. In the summertime, the meat may only need 15 or 20 minutes to come to cool room temperature. As soon as the chill is gone, put the meat on the grill. If for some reason your timetable changes, return the uncooked meat to the refrigerator.
Pat the meat dry with paper towels and then either marinate it, rub it with dry rub, or otherwise prepare it for the grill. This step is not always included in recipe instructions, because it is universally appropriate for all recipes calling for beef, veal, poultry, lamb, or pork to pat the meat dry with paper towels before cooking. If the meat is dry prior to cooking, it will brown nicely.
Cuts of Pork for the Grill
These delicious chops are cut from the center of the loin, containing a nugget of tenderloin and a larger piece of the loin, separated by a T-shaped bone. Think of these hearty, thick, well-marbled chops as the equivalent of a beef Porterhouse or T-bone steak.
Cut from the center of the loin, these chops are a favorite for grilling, pan roasting, and broiling because of their meaty texture. Were this beef, these chops would be the equivalent of a bone-in rib steak.
Recipes for Pork Chops
You can use pork loin chops or rib chops in this recipe:
Southwestern-Style Pork Chops with Ancho Chili Powder
When connoisseurs cook ribs, baby back ribs are their first choice for one reason: baby back ribs are cut from the rib section of the loin of pork, so the meat that surrounds the ribs is tender and succulent, including the tasty "finger meat" connecting each rib. Baby backs' tenderness allows them to be cooked more quickly than other styles of ribs.
St. Louis pork ribs are essentially full spare ribs that have the brisket bone removed. The result is a rack of ribs that is uniform length and density so they cook evenly.
Recipes for Ribs
Carey Bringle's Memphis BBQ Ribs
This cut, featuring the eye of the loin, is a boneless version of the rack roast of pork, except that rib bones have been removed and it's tied to retain its shape while cooking. This roast is ideal for feeding a sizable gathering. You can grill it following our master technique for grill-roasting.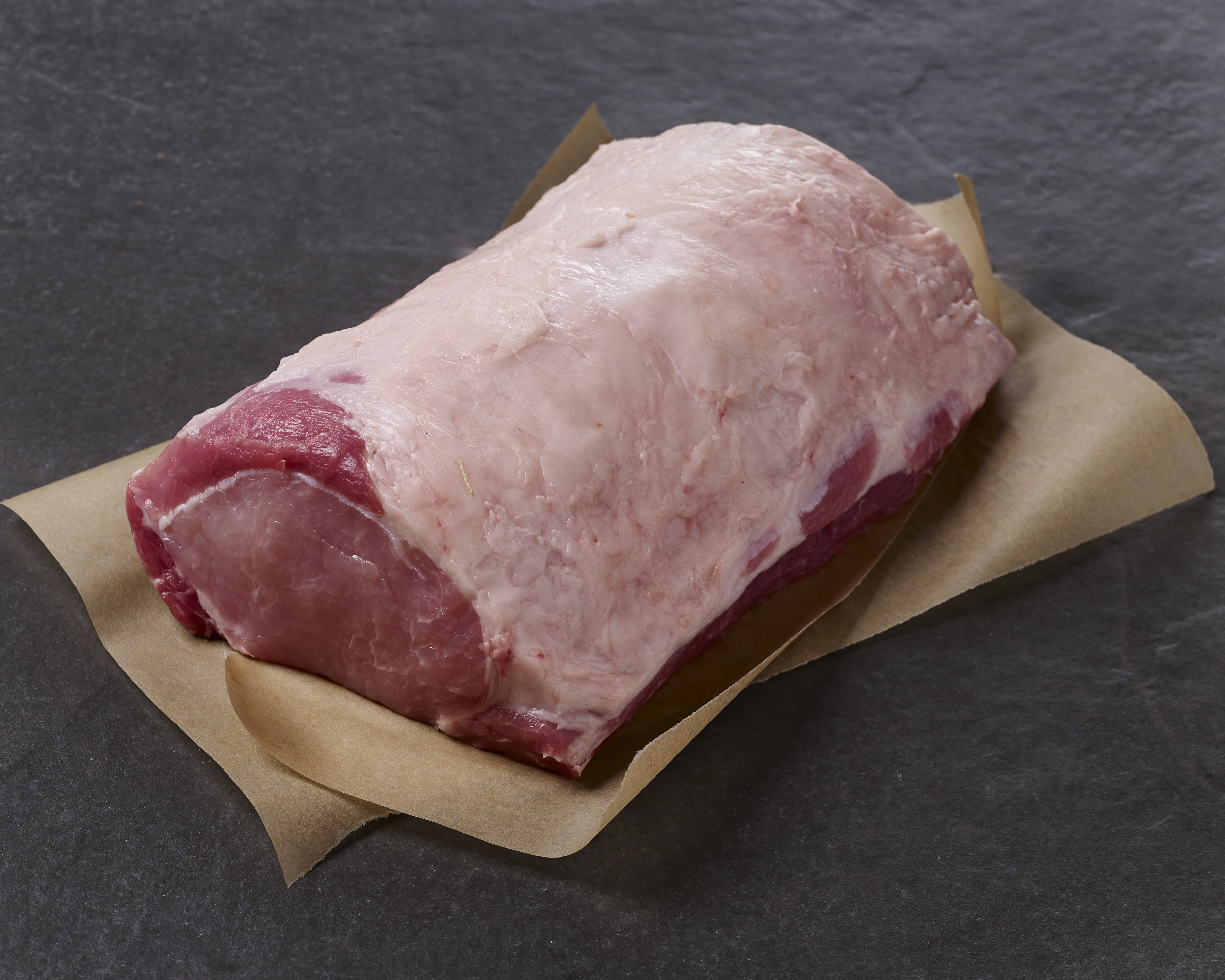 The sweet, succulent pork tenderloin is a highly versatile cut that is probably at its best when grilled. Easy and quick to prepare, you'll get outstanding results with a simple preparation that showcases the tenderloin's naturally sweet taste and delicate texture. Or marinate it before cooking to infuse it with flavors from the sublime to the exotic.
Recipes for Pork Tenderloin
Fiery Asian-Style Pork Loin Roast with Grilled Pineapple
Pork Tenderloin Marinated in Apple Cider
Pita Sandwiches with Pork Cutlets and Tahini Sauce
This is a classic bone-in pork roast, sometimes referred to as a pork rib roast. If you want to add some drama to your pork roast presentation, choose a Frenched Rack Roast of Pork. With this roast, each rib bone is trimmed and scraped clean so it extends gracefully beyond the eye of the roast. You can grill either roast following our master technique for grill-roasting.
Other Options
Although most people don't grill pork burgers, ground pork can make for a flavorful blend when mixed with ground beef, veal, turkey, or chicken.
Recipes for Ground Pork
Spicy Southwestern Pork-Turkey Burgers
Cubes for kabobs can be cut from the boneless center-cut loin roast or from a pork tenderloin. Either cut makes for delicious, succulent pork kabobs, works well with myriad rubs and marinades from spicy to sweet, and pairs well with other kabob ingredients.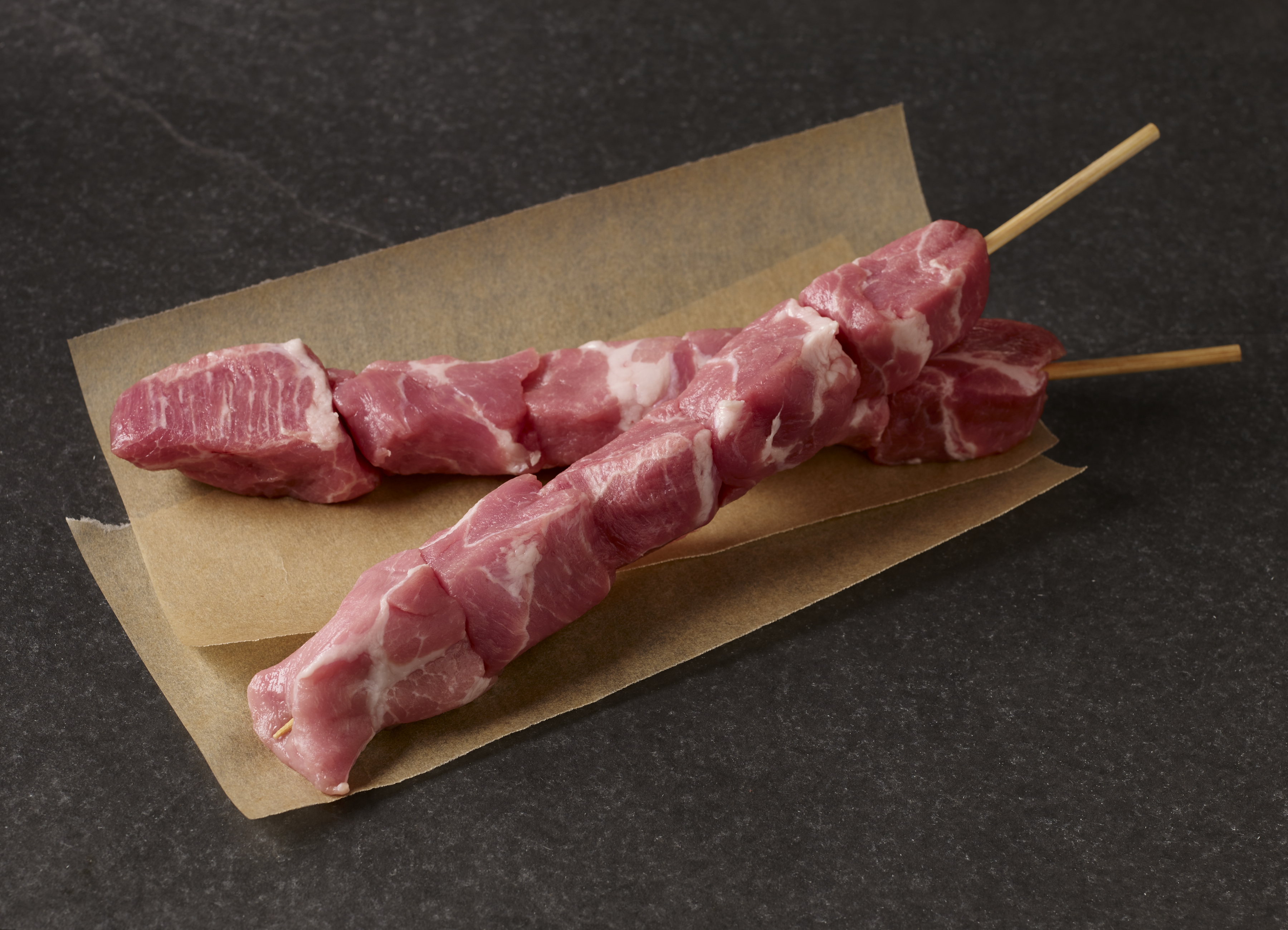 Recipes for Pork Kabobs
For More Inspiration
Check out our board on Pinterest for more tasty ideas on grilling pork.
What's your favorite cut of pork to prepare on the grill? Do you have a favorite pork grilling recipe? What dry rub or marinade to prefer when grilling pork? What flavor combinations do you like to use with pork—spicy, fruity, tropical, Asian?