It seems like there is a holiday out there to celebrate just about everything. And plenty of them are very specific or just plain weird food holidays—such as "Something on a Stick Day," "Turkey Neck Soup Day," or "Chocolate Covered Insects Day." But the one food holiday that we actually look forward to each year is National Filet Mignon Day on August 13.
Filet mignon is often considered one of the finest and most luxurious steaks—the cut that you reserve for special occasions and splurges. Cut from the aptly named tenderloin, filet mignon is supremely tender. As long as it's not overcooked, you can cut filet mignon with a fork, and it melts in your mouth.
The tenderloin is a primal that runs along the backbone of the cow, beneath the ribs. It can be kept together with the short loin, which is then cut into Porterhouse and T-bone steaks, resulting in a steak that includes both a portion of strip steak and a portion of the filet mignon or tenderloin steak.
But if left intact, the tenderloin can be used as a roast or cut into myriad other roasts, steaks, and other cuts. The tenderloin is one of the most versatile and highly prized of all beef roasts—leaner than most and tender beyond belief.
The whole tenderloin (about 3.5 pounds) lends itself to a wide range of preparations—roasted, grilled, even poached—including the classic Beef Wellington.
From the center of the whole tenderloin come the popular and elegant Chateaubriand Roast.  And if the center-cut Chateaubriand is further cut into steaks, they are filet mignon.
For a visual demonstration of all these cuts, watch our YouTube video How To: Butcher a Tenderloin.
All About Filet Mignon
Filet mignon always ranks among our customers' favorite steaks, especially for holidays, gifts, and special occasions. So we've written a lot about filet mignon over the years. Here is a round-up of our other Culinary Club articles that talk about filet mignon:
Culinary Classics: Steak Diane — If you've never eaten Steak Diane, remedy that situation as soon as possible by making this luxurious dish of sautéed filet mignon combined with a cream-and-butter sauce studded with shallots and laced with Cognac or brandy.
Culinary Classic: Beef Wellington — If homemade soup is comfort in a cup, Beef Wellington is indulgence on a platter. It starts with luxurious ingredients and comes to table in elegant golden glory. A beautifully medium-rare beef fillet, pâté, and duxelles wrapped in puff pastry and baked to flaky, crusty perfection is a dish that hails "celebration."
What is Dad's Steak Personality? — In the butcher shop, we're often asked, "What's your best steak?" or "Which steak should I give as a gift for Father's Day?" They seem like simple questions, but aren't so simple to answer. To be honest, when it comes to USDA Prime, Natural Prime, and American Wagyu Beef, every steak is a great steak. Check out this article to learn what kind of guy would love filet mignon.
Culinary Classics: Surf & Turf — Surf and turf, surf 'n turf, beef and reef, pier 'n steer, or whatever variation you might call it, this center-of-the-plate combination of beef raised on land and treasures from the sea is a fairly recent classic. It's also a culinary playground for the curious epicurean. Variations abound, but the most frequently found components are lobster and filet mignon.
Ask the Butcher: How do you Spend Super Sunday? — Check out the incredible way that Evan Lobel prepared filet mignon for a Super Sunday party.
Making the Most of a Whole Tenderloin — The first decision you want to make is what to do with the middle part of the tenderloin: roast the whole Chateaubriand or cut it into individual steaks—filets mignon.
A Meat Tasting: Give them Something to Talk About — Try filet mignon as part of a tasting party. Everyone thinks they know what they like. So everyone has an opinion about food preferences. However, when presented with an array of side-by-side samplings, you'll find participants admitting that they surprised themselves with the discovery of what they didn't know about the nuances of tasting and their own taste preferences.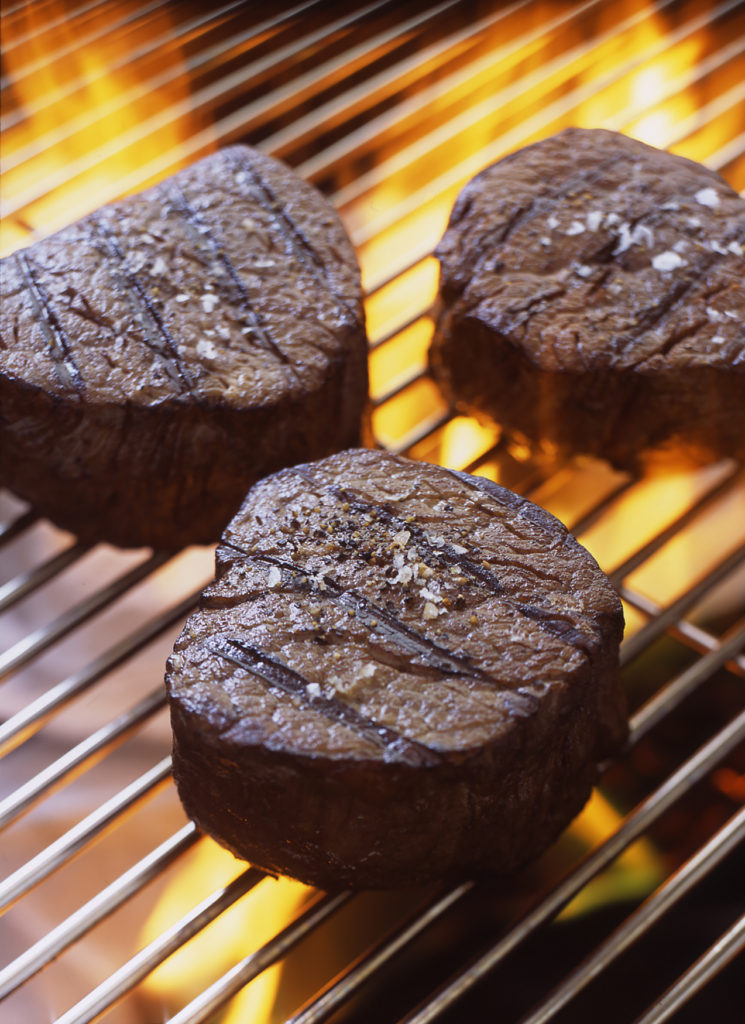 Topping Filet Mignon
Since filet mignon features such mild flavor, it lends itself perfectly to pairing with a delicious sauce, compound butter, or other flavor-booster. Filet mignon can even be butterflied and filled with a savory stuffing. Here are some recipes for inspiration.
Sauce Recipes
Compound Butter Recipes
Gorgonzola Scallion Compound Butter
Filet Mignon Recipes
Grilled Filet Mignon with Gorgonzola Scallion Compound Butter
Filet Mignon with Cognac & Herb Sauce
Butterfly Filet Mignon with Sherry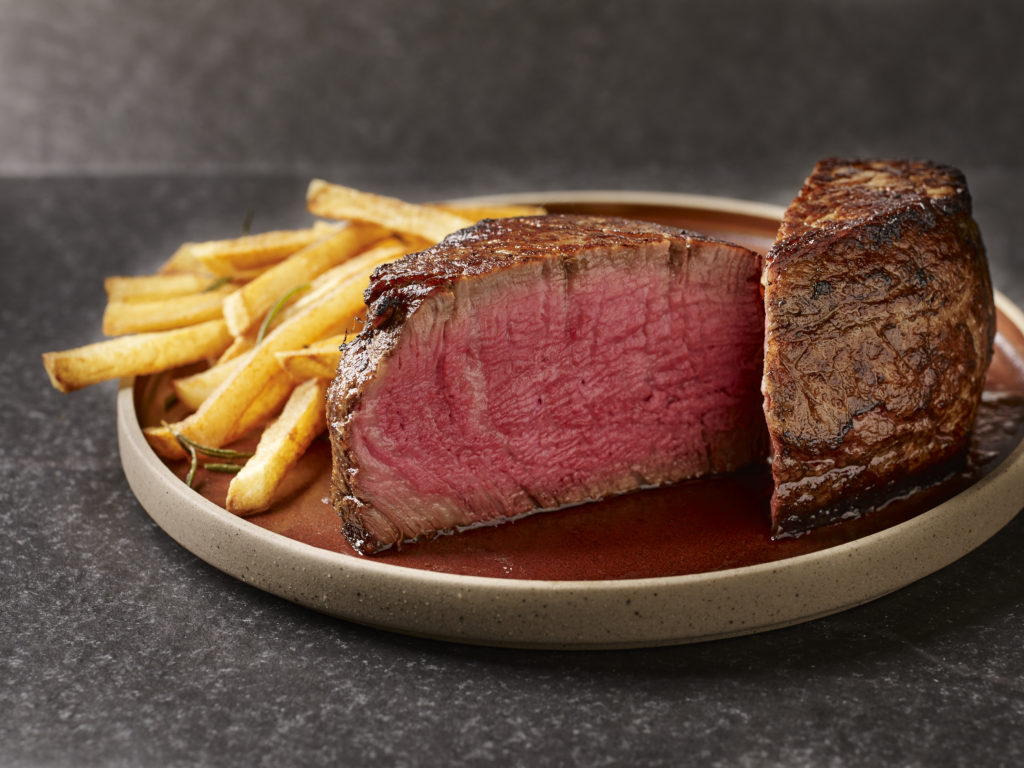 What's your favorite preparation for filet mignon? Grilled, broiled, pan-seared? Do you top it with a delicious sauce or a compound butter? Do prefer individual filet mignon steaks or a Chateaubriand roast? When you buy filet mignon, do you get USDA Prime, Wagyu, or another type of beef?