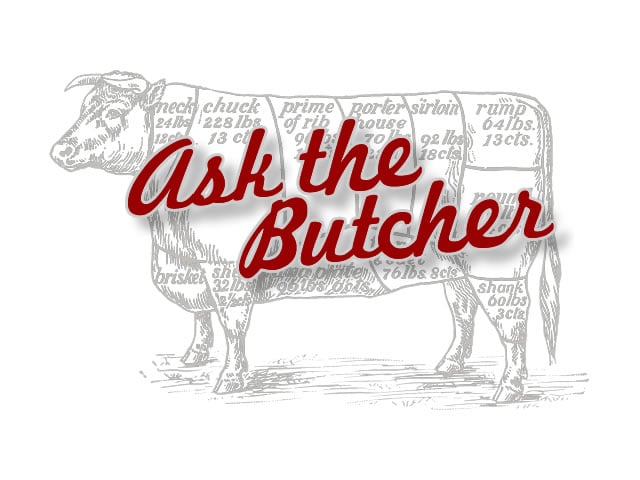 August 13th is one of our favorite food holidays—it's National Filet Mignon Day! Cut from the aptly named tenderloin, filet mignon is supremely tender. As long as it's not overcooked, you can cut filet mignon with a fork and it melts in your mouth.
Filet Mignon always ranks among our customers' favorite steaks. So we asked the Lobel family of butchers: what's your favorite way to prepare filet mignon?
Evan Lobel: "I love to grill bone-in filets with crushed peppercorns and Gorgonzola. First, I pat the steaks dry with a paper towel. Then I brush with olive oil and season with crushed pepper and salt.  I grill the filets for 6 to 7 minutes on each side and then top with Gorgonzola. I love to serve these filets with smashed potatoes and a saute of corn kernels, onion, and zucchini."
Stanley Lobel: "My favorite filet mignon recipe is simple. I like to let some 8-ounce USDA Prime Filets Mignon marinate in olive oil and crushed garlic. Then I either grill or broil the filets until they're cooked to a nice rare."
Mark Lobel: "I love to do a filet mignon for four in one piece, which is referred to as a Chateaubriand Roast. One hour before cooking I take the chateau and season with olive oil, kosher salt, black pepper, and crushed garlic. I also add garlic powder because I'm a huge lover of garlic. I let it sit for one hour marinating while it comes up to room temperature. I roast in a preheated 500-degree oven for 22 minutes. The outside is charred like I grilled it and the inside is nice and rare.  I let the roast sit for 5 minutes before slicing. You won't believe the flavor!"
David Lobel: "I like to cut the filets into 1-inch-thick pieces (about 4 ounces each) and liberally season with Lobel's All-Purpose Savory Seasoning. I preheat a cast-iron skillet until it's extremely hot and the place the filets on the skillet for about 3 to 4 minutes per side for medium rare. I serve two of these petite filets per person accompanied by Lobel's Steak Sauce for dipping."
What is your favorite filet mignon recipe? How are you celebrating Filet Mignon Day? Do prefer individual filet mignon steaks or a Chateaubriand roast?
Save