So you've decided you want to "wow" all the foodies and gourmet food-lovers on your wish list this year with the gift of some amazing steaks. Now it's time to decide exactly which meats to give.
There's no need to be overwhelmed by the many delicious options. We're here to help you narrow down your choices and select the perfect gift for each person on your list.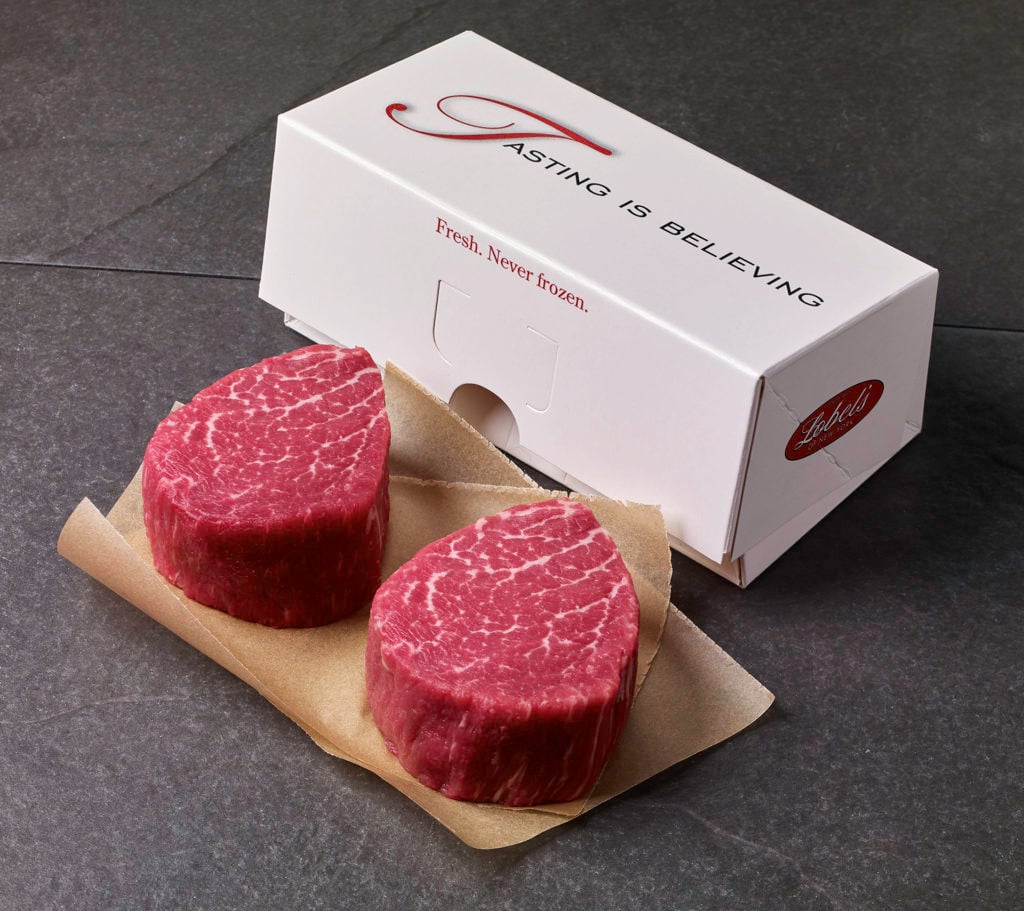 Gifts for Any Budget
Whether you're looking for one gift or many, Lobel's Gift Shop is the best place to start when looking for the most delectable gift options for every holiday, birthday, anniversary, or special occasion.
If you're sending several gifts, you may be interested in our Filet Mignon Signature Gift Boxes, which include two hand-cut USDA Prime Filet Mignons that are vacuum-sealed and packed in a simple yet elegant gift box. Plus FedEx Standard Overnight delivery is included in the price!
If you're only shopping for one special person on your list and you're looking for a more luxurious package, you may want to consider The New Yorker—or our most indulgent package, The Ultimate.
Gift certificates are also a great option. Simply choose the value of the certificate and have it mailed or emailed to your recipient.
Know Your Recipients
If you're not finding you'd rather send a custom selection rather than one of our packages or gift boxes, you can always send an assortment of your choosing to each person on your list. Here are some suggestions based on who you might be shopping for:
For the Classic Foodie
The foodie on your list is sure to enjoy one of our classic steaks, like USDA Prime Dry-Aged Bone-In Strip Steak or USDA Prime Dry-Aged Bone-In Rib Steak. Strip Steaks are one of our customers' favorites.  With fine, silky marbling and firm texture, they're full of flavor and succulent tenderness. Our rib steaks are also incredibly tender and offer the full-bodied flavor and old-world character that distinguishes Lobel's dry-aged, USDA Prime beef. Hand cut from the center of the rib section, these steaks offer the enhanced richness and a brawny presentation that comes from leaving the bone intact.
For the Person Who Loves to Entertain
For the person who always likes to feed a crowd, you might consider one of our impressive roasts. Lobel's Boneless Shell Roast is easy to prepare, carve, and serve, making it an ideal selection for serving at dinner parties and buffets. You also can't go wrong with Lobel's signature roast, the USDA Prime Dry-Aged Rib Roast. Available boneless, bone-in, or boned & tied, Lobel's rib roasts are a traditional choice for festive occasions.
For the Adventurous Friend
The adventurous friend on your list may be interested in trying something other than beef. Lobel's Veal Long-Bone Rib Chop makes a dramatic impression. Cut from the rib with a fully extended bone, each chop is the same milk-fed Midwestern-raised veal as our other chops. Its mild, beefy flavor is enhanced with the bone left intact. Or perhaps they might enjoy a selection of Lobel's All-Natural Lamb, such as the sophisticated Frenched Rack of Lamb.
For Someone Who Likes to Try New Things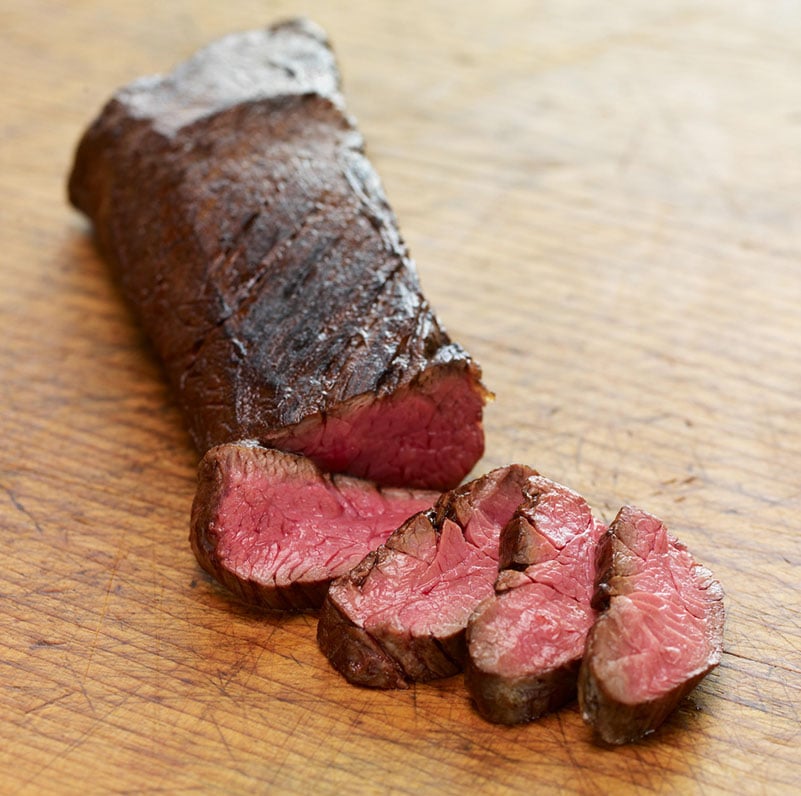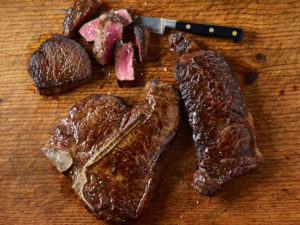 For those who love discovering new favorites, Lobel's USDA Prime Hanger Steak is full of surprises. It may not be the prettiest steak on the butcher block, but it's got flavor and juiciness for days. Hangers are sometimes also called the "butcher's tenderloin" because butchers would put it away for themselves rather than sell it at retail because many consider it an unattractive cut. But looks aside, this little-known cut offers an abundance of flavor, tenderness, and juiciness if cooked no more than medium-rare and sliced across the grain for serving.
For the Couple Who Has Everything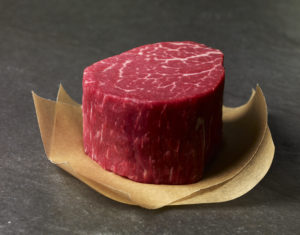 The couple who has everything is sure to enjoy an indulgent dinner for two. Surf & Turf is a grand meal. It's synonymous with celebration, special occasions, and pulling out all the stops. It's not one of those meals you have just any day of the week. And with a Lobel's steak accompanied by one of our Wild-Caught Maine Lobster Tails, you've got the very best that land and sea have to offer.
Are you planning to give meat as a gift? What meat gift do you wish someone would give you? What's your favorite steak?
Save
Save
Save