Perhaps more than any other meal of the year, holiday dinners reflect the yearning for togetherness and the comfort of foods that reflect our individual heritages.
This year, celebrate the festival of lights with delicious products and recipes from America's #1 family of butchers.
We've compiled a list of 5 dazzling dinner options for your Hanukkah feast.
1. Traditional Braised Brisket
A braised brisket is the epitome of family-centered feasts. Imagine sitting down with your family and friends amidst the heady aroma of a meal that is the very essence of comfort food, community, and holiday celebrations.
A big platter of tender meat surrounded by aromatic vegetables is no single-serve enterprise, braised dishes are meant to be consumed around a communal table with banter and lively conversation. Stanley Lobel claims, "Nothing says family supper like a brisket braised with carrots, potatoes, onions, and lots of garlic".
Follow Stanley's Braised Brisket recipe and wow your guests this holiday.
2. Smoked Salmon
Lobel's smoked salmon is light on the palate with a clean, delicate taste and complex flavors. It's perfectly seasoned and possesses a smokiness that is subtle, not heavy-handed. Here's what makes this smoked salmon like no other you've ever tasted:
After several washes of fresh orange and lemon juices, fresh Atlantic salmon is salt-cured, smoked, and finished in successive baths of fresh, whole milk, and dry white wine. Finally, the salmon is sliced precisely to ensure uniform thickness.
This salmon comes pre-sliced, which makes it ideal for serving as part of a buffet or as a first course that plates easily—it's the pinnacle of taste and convenience.
3. Exquisite Rack of Lamb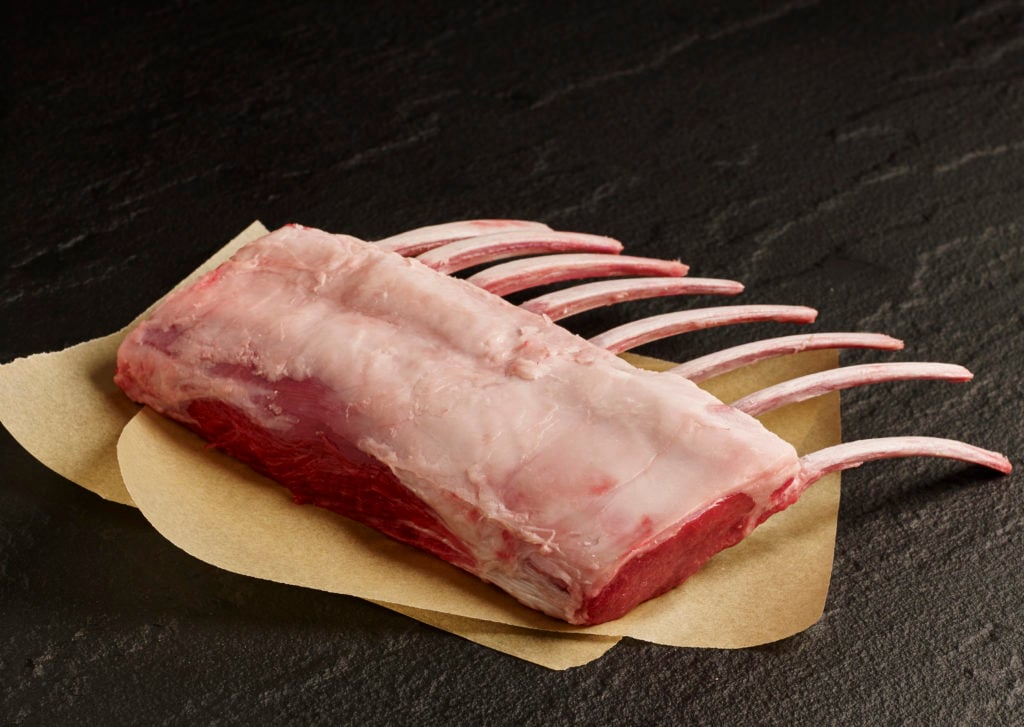 Frenched Rack of Lamb is a sophisticated roast that makes a beautiful presentation and is easy to carve. This delicate, all-natural roast is at its best when roasted simply and served medium-rare.
Follow this simple recipe for Frenched Rack of Lamb with Herbs and Breadcrumbs and enjoy a tender and flavorful roast your guests won't be able to stop talking about for years to come.
4. Cozy Pot Roast
Pot Roast is a classic comfort food dish. This Family Pot Roast recipe is from the book MEAT by the Lobels.
The recipe calls for Lobel's Wrangler™ USDA Prime Pot Roast. The cut is highly marbled, rich with flavor, and the ultimate in tenderness. It's at its best when slowly braised with aromatic vegetables to supple, beefy, robust perfection.
This is the kind of recipe that elicits a communal "ahh" at the holiday dinner table when all seems right with the world.
5. Hearty Rib Roast
Beef roasts are the traditional centerpiece to a holiday meal. Take your dinner to the next level with a dry-aged rib roast.
One of the most desirable of all beef roasts happens to be Lobel's signature roast. A traditional choice for festive occasions, these well-aged roasts are impressive in presentation and a delight on the palate—exquisitely flavorful and tender.
Choose between a flavorful bone-in roast, an easy-to-carve boneless roast, or—for the best of both worlds—a boned-and-tied roast!
Follow this step-by-step guide and learn the ins and outs of roasting the perfect rib roast.  
What is your favorite dish to eat on Hanukkah? Have you tried Stanley's Braised Brisket recipe? Do you and your family have any Hanukkah traditions?