Cinco de Mayo is a holiday that commemorates the victory of Mexican forces over the French occupational forces in the Battle of Puebla on May 5, 1862.
While celebrated only regionally in Mexico, this holiday is often observed as a celebration of Mexican heritage and culture in the United States.
Why not bring the festivities into your kitchen as well with some south-of-the-border flavor? We've got plenty of great selections for the occasion, plus delicious video recipes and culinary DIY guides.
Culinary Classics: Traditional Mexican Favorites
Learn more about these Mexican classics in our Culinary Classics series.
Culinary Classic: Carnitas
One of the staples of Mexican cuisine is the slow-cooked pork dish that originated in the state of Michoacán, known as carnitas.
The traditional method of preparation calls for braising a pork shoulder in lard until tender, much in the same way the French make confit, in which duck or chicken is simmered in duck fat until tender.
The literal translation of the word carnitas is "little meats." The preferred cut for authentic carnitas is well-marbled pork shoulder, or Boston butt, which is cut into largish chunks of about 2 inches.
⇨ Read more about Carnitas.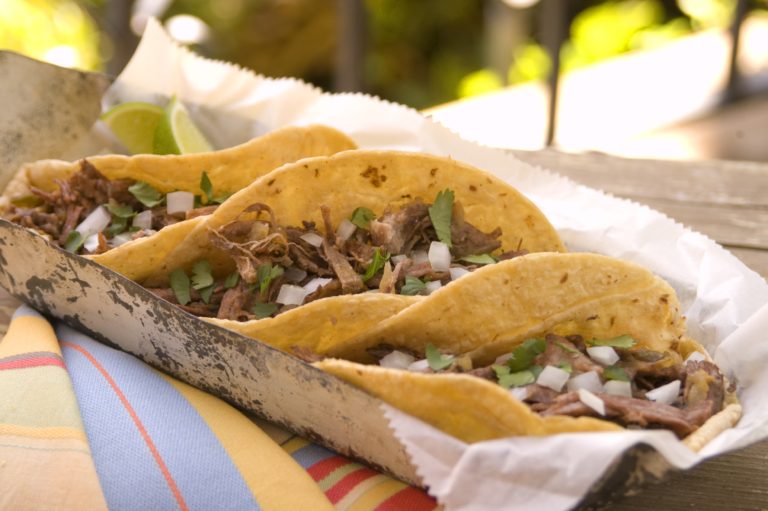 Culinary Classic: Tacos
How much do you know about everyone's favorite Tuesday-night, build-your-own, family dinner dish?
⇨ Learn more about tacos.
Culinary DIY: Restaurant Favorites in Your Own Kitchen
Everyone loves a great Mexican restaurant. Enjoy that same delicious flavor right in your own home with these step-by-step DIY guides to some Mexican cuisine favorites.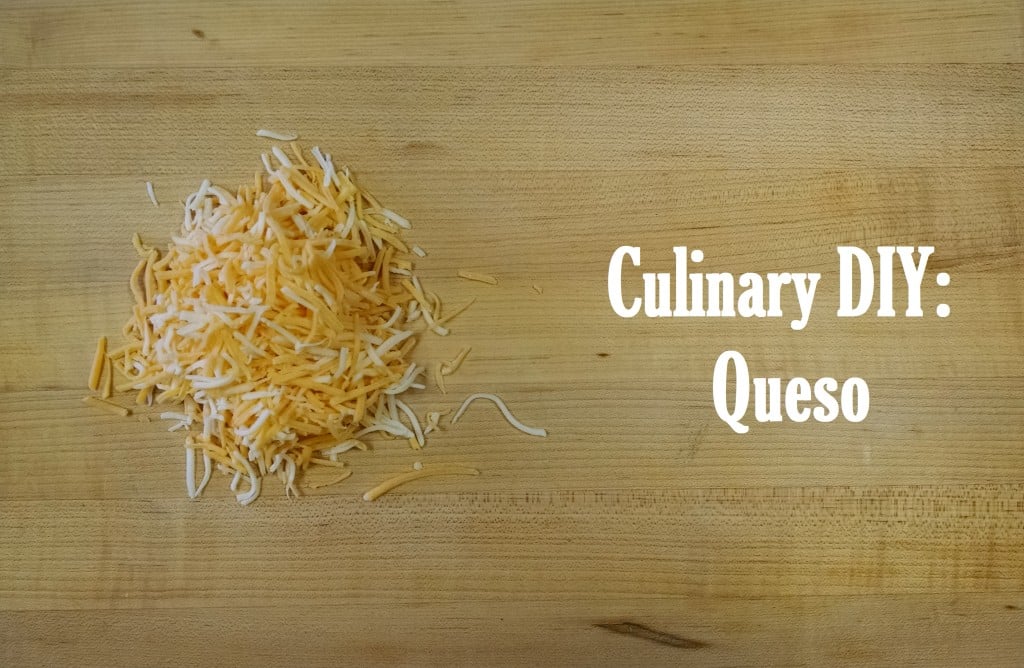 Culinary DIY: Queso
Queso, which is Spanish for cheese, is an appetizer of melted cheeses and peppers. Queso is typically served as a sauce for nachos in Tex-Mex restaurants. Want to wow your guests with a homemade version of this restaurant-style appetizer? We'll walk you through the steps for a seriously good queso!
⇨ Learn how to make Queso.
Culinary DIY: Salsa
Salsa, which is literally translated as the Spanish word for "sauce," can take many forms. Salsa roja uses cooked tomatoes, while salsa cruda, pico de gallo, and salsa fresca use all raw ingredients. Salsa verde calls for tomatillos and is a delightful green color. And these are just a few of the many variations.
Prepared salsas sold in jars in the United States are always cooked to lengthen their shelf life so they can be sold in grocery stores and markets.
However, once you've tried fresh, homemade salsa, practically no mass-produced, jarred variety can compare. Here we show you how to make a chunky pico de gallo.
Culinary DIY: Guacamole
Guacamole is a Mexican side dish that can seem like a difficult task to take on at home. Following these steps will guide you on your way to making crowd-pleasing guacamole.
⇨ Learn how to make guacamole.
Recipes & More: Get Your Cinco de Mayo Menu Ready!
From One Extreme to the Other: Chile Peppers
The most common way to organize peppers is by the degree of their heat, or pungency. The chemical that carries the heat in pepper is called capsaicin, and its concentration determines just how hot a given pepper is.
The common measuring unit is a Scoville heat unit (SHU) developed by Wilbur Scoville, a pharmacist, in 1912. The heat ratings are assigned by the results of a panel of taste testers, not objective data.
⇨ Learn more about chile peppers.
Three Video Recipes That are Guaranteed to Make You Hungry
Celebrate Cinco de Mayo with a little Italian-Mexican fusion. This incredible grilled (that's right, grilled!) taco pizza video recipe will have you drooling on your keyboard.
Combine a love of barbecue and a love of Mexican cuisine in this amazing taco creation from T-Roy Cooks. But we're warning you, once you watch this Pulled Pork Tacos video, you're going to want to fire up your smoker (or run out and buy a smoker to fire up).
Although T-Roy uses flank steak in this video recipe for Wagyu Beef Fajitas, this recipe could easily be prepared with skirt steak, hanger steak, tri-tip, or flat iron steak.
Tasty Recipes to Try for Cinco de Mayo
We have some great Mexican-inspired recipes on lobels.com that are perfect for you to try this Cinco de Mayo. And if you give a recipe a try, don't forget to leave a recipe review and earn My Lobel's Prime Rewards points!
Beef Enchiladas with Red and Green Sauces
Classic Hamburger with Baja-Style Salsa
Get More Inspiration from Pinterest
Our South of the Border Flavor board on Pinterest is sure to get your menu-planning kicked off in a tasty way!
Do you celebrate Cinco de Mayo? What's your favorite Mexican dish? Do you have your own recipe for queso, pico de gallo, or guacamole? Have you ever smoked pork butt or shanks for tacos? What's your favorite Mexican fusion dish?